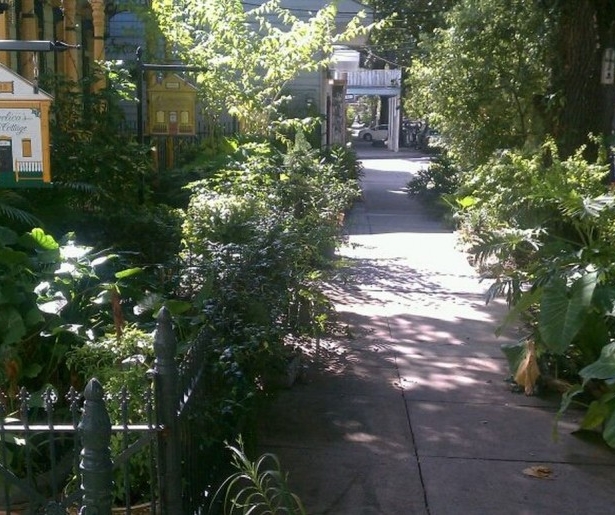 SHARE
Last week the Washington Post released this map, which has gone semi-viral. It's a list of 16 cities in the USA foreign governments warn their citizens about. And not generalized 'don't go here warnings', but specific, 'don't go to this neighborhood, but this one is OK' kind of admonitions.
Or, in the case of the French Ministry of Foreign Affairs and New Orleans, "After dark, when visiting the Vieux Carré, you should not go alone northwest of Dauphine Street and northeast of Ursulines St. When visiting the Garden District, don't go north of St. Charles Avenue and south of Magazine Street."
But what about Parasol's? Cosimo's? Tonique? The, um, entire Irish Channel and Treme (pictured above)?
We're not actually trying to flip off the French Foreign Ministry (OK, maybe a little). We're using the above example to illustrate that the line between rough and safe neighborhood in New Orleans isn't as clear cut as you might believe. Conventional wisdom holds that New Orleans is a city of plainly demarcated lines between 'bad' and 'good' neighborhoods. That's the logic behind the Foreign Ministry's warning, which essentially posits that if you grab a cheeseburger at Port of Call, you'll be fine, but if you cross Dauphine because you like the Dark Side burger at Buffa's, you're entering a scene from The Warriors.
But conventional wisdom needs to take a backseat to a changing urban landscape. Pockets of gentrification are appearing – for better or worse, a debate for other venues – with more rapidity in New Orleans than at any time in recent memory. As a result, the places tourists should visit are also expanding. There's a new face to New Orleans – and again, while there is a lively and important discussion over the benefits and drawbacks of this change, we can't deny that it's happening. Don't forget that the entirety of the Bywater was pretty much a no-tourist area as recently as the 1990s; now Southern Living is doing spreads about the place.
By the way, it's not just foreign governments that are guilty of dividing New Orleans into static 'go' and 'no-go' areas. I often find the worst offenders are from Louisiana. Last year I took some friends of friends visiting from Gonzales up to the R Bar, a block lakeside past Esplanade in one of the prettiest corners of the Marigny. As we walked past Laffite's Blacksmith Shop, the visitors started getting visibly nervous. Let's be honest, Louisianans: you love to party in the Quarter, but some of you deeply need to drop the attitude that this town is Baghdad surrounded by Metairie.
So visitors: take the warnings of your foreign ministries, or friends from Chalmette, with a grain of salt. New Orleans has her rough edges – to deny this would be folly. But keep your wits about, have an open mind, and if ever in doubt, order a cab. That Dark Side burger is worth it, trust us.