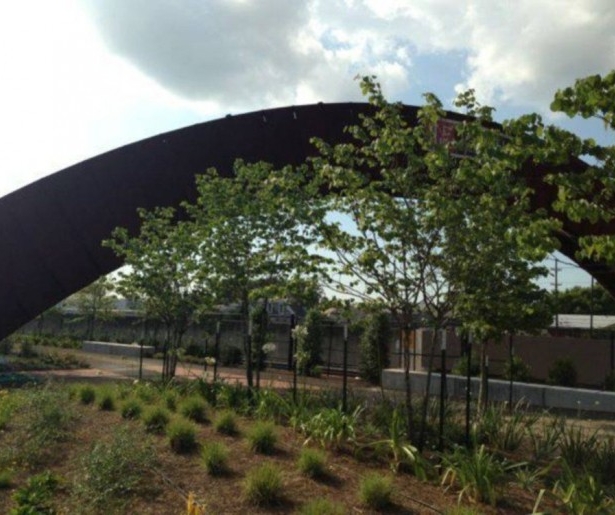 SHARE
Nice. News from The Advocate about Crescent Park: looks like that 1.4 mile long plot of public land may have finally found a manager. Namely, French Market Corp.
The Crescent Park runs from Elysian Fields to Bartholomew, and is meant to connect downriver neighborhoods with the greater riverfront access of the Quarter and CBD. Great idea, especially seeing as it makes sense for green space in the city to incorporate our most prominent geographic attribute (i.e. the Mississippi).
But for months the land has been sitting like an empty, sad nest, just itching to be populated by our citizenry. In the meantime, folks have basically sat on the lakeside of Chartres, gawking at the rusty pedestrian bridge across from Euclid Records, wondering when in the hell things would open.
Delays came from the lack of a property manager and, according to The Advocate, need to redesign one of the pedestrian walkways [and] an unspecified "landscaping issue". Hopefully, with French Market Corp coming on board, all of these issues will be resolved. For the past couple of years, real estate agents in the 9th Ward have used the park as a selling point for young families looking to sette in the area. Let's deliver on that promise, New Orleans.