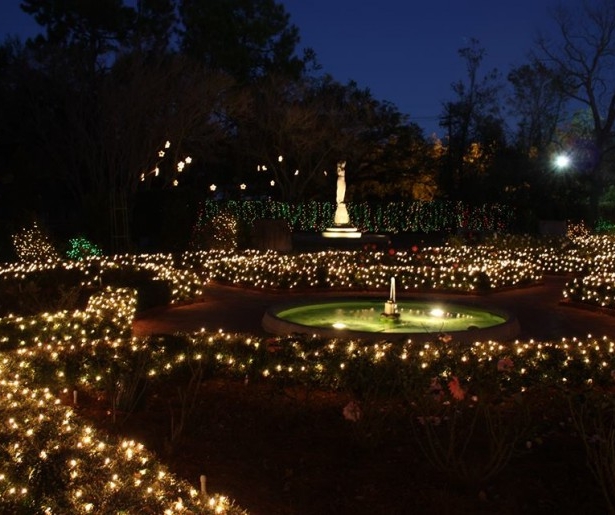 SHARE
December is approaching, which means Celebration in the Oaks, the city's biggest holiday lights festival, is around the corner (the event officially begins the day after Thanksgiving). And while we encourage everyone to check out the sparkly display, you may not want to miss the pre-lights, preview holiday party on Friday.
The celebration before the Celebration goes from 7:30-11pm on Nov 22 in the Botanical Gardens. We're not gonna lie, the price of admission is a little hefty: $100 in advance, $120 at the door (or a flat $75 for those 35 and under). That gets you food from 50 restaurants and caterers, a big bar and plenty of music. Guests need to dress to impress in "holiday cocktail attire" – while we're not sure if this means you can mix up a tux and a Santa cap, you can't wear jeans. But tickets here.
If you have kiddies, there's a family-friendly preview party on Sunday, Nov 24, from 5-8pm. Stilt walkers, unlimited food, airbrush tattoos and balloon clowns will be on hand, and the little ones can enjoy unlimited rides in the amusement park area. Tickets are $30 and can be bought in advance here.