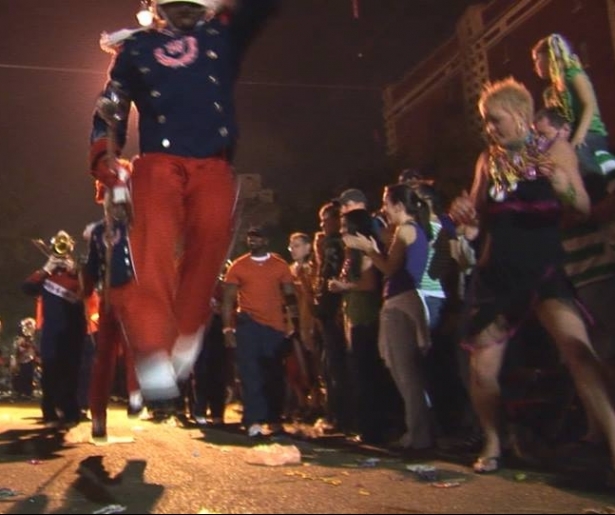 SHARE
There aren't many movies that make me choke up by the trailer alone. The Whole Gritty City is definitely one of them. The documentary, shot on the streets of New Orleans, explores one of the great dilemmas of this town: the crime and poverty that afflicts the students who make up local marching bands.
That's the problem in particular. The greater issue at stake is that so much of the culture of our city is tied to our poorest, most disenfranchised communities. If that's not the sort of thing that's crossed your mind after witnessing a Mardi Gras parade or a brass gig, you should check this movie out (well, you should check it out regardless of what baggage you bring to the debate).
And you'll be able to check out said movie on CBS – timely enough, right in the middle of Carnival season. Variety reports that 48 Hours will show The Whole Gritty City on Feb 15; 48 Hours producer and editor Richard Barber was one of the producers of the documentary, along with New York-based cinematographer and photojournalist Andre Lambertson.
The movie will go up against the NBC broadcast of the Winter Olympics. Searing peek into the society and spirit of New Orleans, or figure skating? We know what we'll be watching.