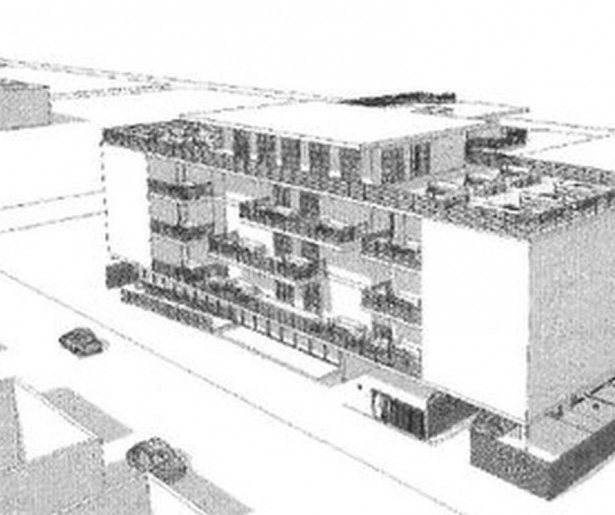 SHARE
The historical façade of Oak St might get laced with a hypermodern block of condos in the future, according to the Uptown Messenger
George Fowler IV has three lots under contract centered on 8616 Oak, and his initial plan shows a 3,000 square foot commercial space on the ground floor with 46 parking spaces, and 24 condo units in four floors above in a building called Oak Lofts.
You can read the entire Messenger article for details, but it seems like the biggest pushback is, unsurprisingly, over the size of the proposed development; at five stories, the complex would be the largest building in the area by far, and the proposed and 56-foot height would require finding special permission from the city. The complex would come with 3,000-square feet of commercial space, while residential units would be priced from $280,000-350,000 – pretty par for local real estate rates, although that doesn't factor in condo fees. Fowler says he wants construction to being in May 2014.
It's rare that a project like this gets a glowing green light or full on stop sign from neighborhood associations, and concerns over and approval of the condo complex are both mentioned in the Messenger. The general consensus from Oak St residents seems to be, 'Appreciate you bringing this up; here's some ideas; come back to us when you've mulled the over. What do you think? On the plus side, if a modern condo complex is to go anywhere, it seems to make sense that it would overlook the river, rather than stick out within a neighborhood. On the negative hand: if these condos do go up, that line for brunch at Dante's is gonna become (even more) unbearable.