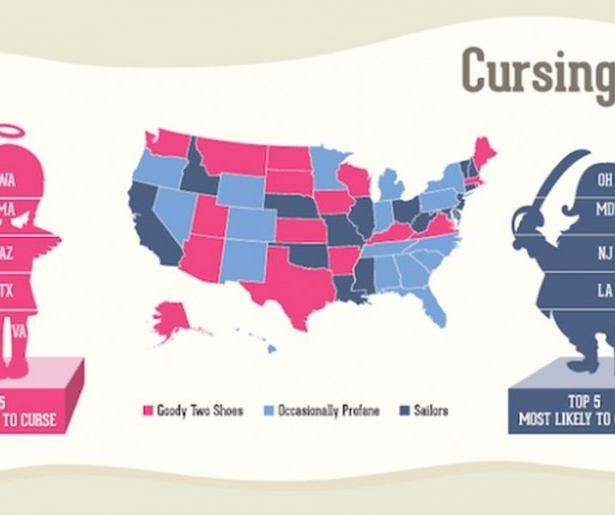 SHARE
The Marchex Institute, which I admit I have never heard of before but is now getting covered by The Atlantic and Washington Post because that's how media works these days (sigh), released the sort of study that has all the viralness of a monkey from the movie Outbreak: a ranking of which states curse the most. As a corollary, the study also mentions which states are the most courteous.
Now, what state has 64 parishes and is both the 4th swearingest (that's a word, I, haha, swear) and the 4th most courteous in the union? THIS STATE.
Yup, Louisiana ranks in the top 5 for cussing and courtesy. This should surprise no one; we are a people of high passions and curse a blue streak in times of misery, anger and happiness, yet at the same time we'll almost always hold a door open for you and ask about ya mominem.
So in the greatest traditions of our great state, we say, with all politeness, thank you so very much, Marchex Institute. You beshitted sons of bitches.