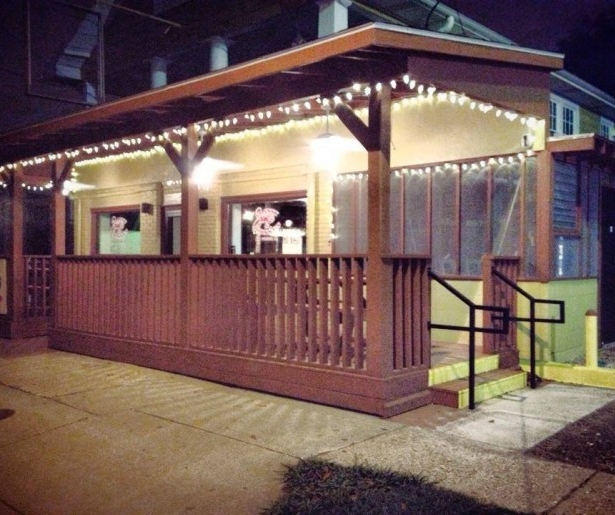 SHARE
Wooh! Frankie & Johnny's, one of our favorite neighborhood restaurants and a staple of the Uptown/Audubon local dining scene, has re-opened. The spot was shut down in February because…well, let's be straight, they had some serious sanitation issues going on.
A fair bit of renovation work has happened, including, according to this Gambit article, the addition of windows that have added natural light. I kind of find this a bit blasphemous – Frankie & Johnny's was always notable for its dim, dark, huddle in a corner while you eat your crawfish on a red-checker cloth atmosphere – but I suppose things like bright lighting, cleanliness and a nicely renovated new front porch are good things. I guess. The menu has been slightly updated, but in no way that seems to fundamentally adjust the roll up your sleeves midrange dining ambiance of the original.
So: welcome back to the 'hood, Frankie & Johnny's. We'll be by for a beer and something fried and delicious soon.