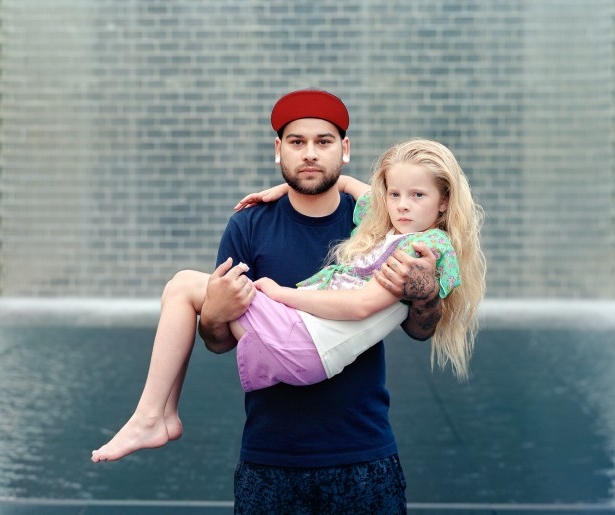 SHARE
There's a scene in Woody Allen's Annie Hall (1977) where our hero, Alvy Singer, is trying to woo Annie on a Manhattan rooftop. She's an amateur photographer and Alvy is attempting to talk intellectually about her work. "Photography's interesting because, you know, it's a new form, and a set of aesthetic criteria have not emerged yet," Alvy says, all while the on-screen subtitles of his thoughts read, "I wonder what she looks like naked?"
It's a scene that certainly couldn't be written now, photography having evolved from an esoteric art form for people with expensive equipment to a democratic, easily-accessible expressive medium for the world. Photographic images are omnipresent now, from world leaders taking 'selfies' to Instagram streams to Facebook vacation snaps.
As we swim daily in the tidal wave of visual imagery, then, it's important that on some level we are reminded of the – and not to get all Alvy Singer about it – aesthetic criteria that have emerged, something the curators of PhotoNOLA 2013 have at the forefront of their minds.
Between December 12th and 15th, this near-city-wide annual event will show off the work of New Orleans' and international photographers via some 65 exhibitions in galleries, museums and – given that it's New Orleans – some less conventional spaces.
"We started the year after Katrina in 2006 at just 37 venues," says PhotoNOLA coordinator Jennifer Shaw. "It coincided with the formative stages of the New Orleans Photo Alliance (an artist-run nonprofit promoting Gulf Coast photography), and from that low-key beginning we've turned into this huge event."
PhotoNOLA encompasses a diverse range of photography-related activities, from exhibitions and lectures to workshops and panel discussions, which take place at venues including the Ogden Museum, the Contemporary Arts Center (CAC) and the New Orleans Museum of Art, as well as The New Orleans Photo Alliance (a full line up is available online here).
The events encompass an impressive array of local photographic talent, as well as artists from further afield, and the events are largely free and open to the public. The first few days include the vast bulk of the event's programming, but most exhibitions will be available for viewing throughout the month of December.
One of the highlights will undoubtedly be the Portrait Workshop being given by Richard Renaldi on December 13th and 14th. His series Touching Strangers recently went viral on the internet as he approached subjects who didn't know each other and had them strike intimate, poignant poses for his lens – the 'touching' part of the title taking on an uplifting double meaning.
The exhibitions, meanwhile, take place across galleries on Julia Street and Magazine Street, as well as on St Claude and venues downtown including restaurants and coffee shops (click here for the full line up). One of PhotoNOLA's stated objectives is to open up professional and artistic photography to a world beyond the fine art community.
What makes our local photographic talent such good ambassadors for this, though? According to Shaw it's the sense of solidarity and sharing that the group displays. "New Orleans photographers are really very supportive of each other," she says. "There's no undercurrent of competition and we all help each other out with technical advice and even job opportunities as we come across them."
For a feel of the prevailing themes and subjects of photography in New Orleans at the moment, a members' showcase of the New Orleans Photographic Alliance will run at the Ogden Museum through January 5th.
It almost goes without saying that New Orleans as a city provides a fairly evocative world for photographers. "This city has an incredibly rich aesthetic," says Shaw. "Turn any corner and you're almost guaranteed to see something worth taking a picture of. It's an amazing backdrop, and this combines with how free the city is, providing an endless array of subjects."
So if you're ready to progress beyond taking your Facebook profile picture in the mirror? "Come out and see the medium of the century," says Shaw. "Everyone can participate in photography these days. Come and get inspired, see some great work and see plenty of people who you can learn from."
Be careful if you're going to quote any lines from Annie Hall as small talk, though. You're probably safe with "The medium enters in as a condition of the art form itself", but try not to wonder out loud what anyone looks like naked.
PhotoNOLA runs from Dec 12th-15th at venues around the city, and many exhibitions are open throughout December and beyond. See PhotoNOLA for full details.