POSTED Fri. Dec 13, 2013
Latin Jazz, holiday pageants and a doublewide Christmas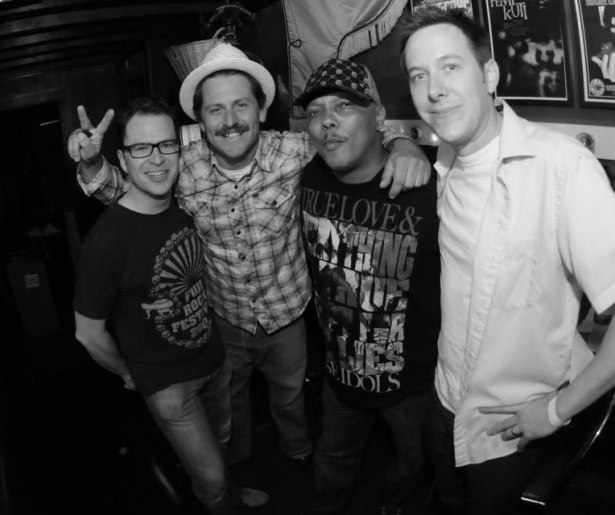 SHARE
December is kind of flying past, although maybe it just feels that way because December sort of ends on the 25th as opposed to the 31st. Fill in this weekend with music, fun and fellowship. In addition to all of the below, PhotoNOLA is happening all weekend; read our guide to the event here.
1 Latin Jazz Fest
Cold weekends like this make me pine for the sunny climes of late April, Early May and Jazz Fest. Well, guess what: when it's five months from Jazz Fest, what do you do? Throw another Jazz Fest. In this case, Latin Jazz Fest at Casa Borrega in Central City (1719 Oretha Castle Haley) on Saurday (Dec 14). A $10 cover at the door gets you a 5pm-midnight lineup of musical greats local and not-so-local, including the Ven Pa'ca Flamenco Ensamble Show, Sasha Masakowsky, Jenna McSwain, Larry Scala, Ricardo Crespo, Jose Fermin and Los Caballeros del Son. If you haven't been to Casa Borrega yet, the cover is worth it just to peek into this lovely Mexican restaurant, which perfectly executes a Day of the Dead/Mexican folk art chic atmosphere and has been leading the charge of Central City revitalization.
2 OCHoliday Arts Market
Speaking of Central City, if you haven't gotten your holiday shopping in, we suggest heading to the OCHoliday Art Market at 1618 Oretha Castle Haley, from 10am-3pm on Saturday. Local gifts, arts and crafts will be on sale.
3 Hansel & Gretel
The New Orleans Opera is carrying on its seasonal tradition of an all ages showing of Hansel & Gretel on Saturday from 10:30am-12:15pm, at Carrollton United Methodist Church (921 S Carrollton Ave). If you're not game to stay that long, the show is only 45 minutes; the rest of the time is taken up by a meet and greet with the performers along with holiday treats and beverages.
4 Dragon Smoke at Tip's
We love Dragon Smoke, and not only for the fact their band name sounds like a town in Game of Thrones. They're one of the city's best local supergroups, featuring Ivan Neville, Eric Lindell, Robert Mercurio and Stanton Moore, and they don't play very often. But they're playing tonight at Tipitina's at 9pm – get your music on.
5 Scientology pageants and Grenadine McGunkle
The Mid-City Theatre (3540 Toulouse St) has all kinds of subversive theatrical fun in the works this weekend, including A Very Merry Unauthorized Children's Scientology Pageant, which A) features actual children and B) manages to be a send up of both scientology and Christmas pageants, and everyone's favorite holiday tale of rednecks, kitsch and, in this case, Paula Deen as a beauty pageant judge: Grenadine McGunkle's Double-Wide Christmas. Click here for showtimes and tickets.