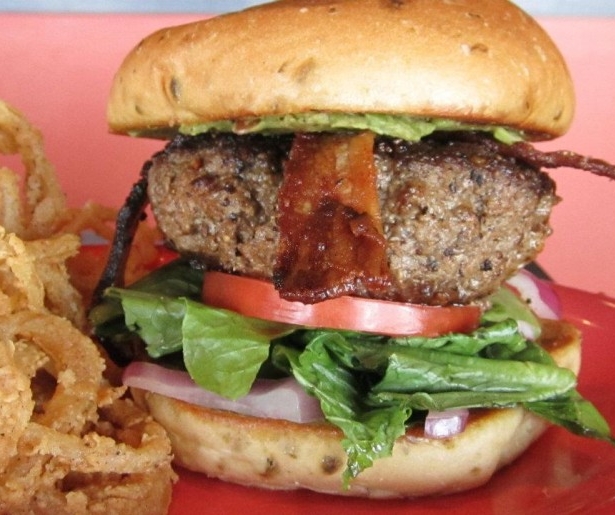 SHARE
We're always down with new burger joints, especially when it means a new lunch spot in the Warehouse District. Enter: Phil's Grill, or more accurately, Phil's Grill's third location (the others are in Harahan and Metairie), opening at 748 Camp St on Dec 21.
If you haven't been, Phil's is a build-a-burger restaurant with a choose-your-own-adventure menu that yields about a kajillion customizable burger options (Editors note: our math may be off here). It's entering a crowded New Orleans burger Thunderdome, but we note any of the city's best spots for beef on bun are in more residential neighborhoods. The Warehouse District isn't overflowing with affordable lunch spots so this may be an inspired choice of address.
Speaking of choice of address, 748 Camp is the old site of Cosimo Matassa's Matassa's Jazz City studio (to be fair, that guy seemingly had a studio on every other block of the city). So as you enjoy a gator burger topped with goat cheese, fried egg, avocado and peanut butter (this is an actual possible combination at Phil's), remember you are eating in the spot where Aaron Neville recorded Tell It Like It Is and Lee Dorsey recorded Working in the Coal Mine.