POSTED Wed. Dec 18, 2013
The history of New Orleans in a Canal St pillar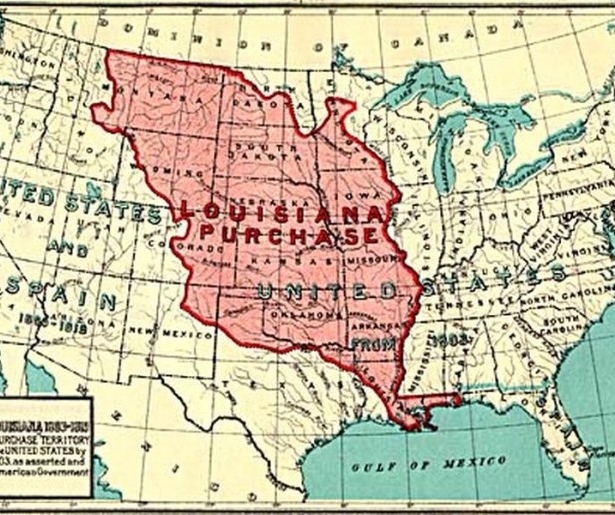 SHARE
I was Christmas shopping on Canal St (because nothing says Happy Holidays like last minute commercial panic) and noticed, for the first time, this design on the iron posts that bracket the neutral ground and the Canal streetcar line.
Each side of the pillar displays the seal of one of the nations that has governed New Orleans.
1 France
Nouvelle Orléans was founded in 1718 by Jean-Baptiste Le Moyne de Bienville. Thanks to its commanding presence at the mouth of the Mississippi, the city replaced Biloxi as the capitol of French Louisiana in 1722. Later in that year the grid system of the French Quarter was established; a few months later, the first pink feather boa was sold to a Parisian bachelorette party.*
*No, of course not.
2 Spain
After the British won the Seven Years/French and Indian War, Britain took control of French Louisiana east of the Mississippi, as well as Spanish Florida. To compensate Spain's loss, Britain gave the Spanish Empire control of the Louisiana colony west of the Mississippi.
Spain took control of New Orleans, and Spanish and French blood mingled, creating a distinct Louisiana Creole identity. The Great New Orleans Fire of 1788 destroyed much of the Quarter, which was replaced with the Spanish style buildings that ironically characterize the 'French' Quarter today.
In 1800, Spain and France signed the third Treaty of San Ildefonso, cementing a military alliance with the retunr of Louisiana to the French. In 1803, Napoleon sold the Louisiana Territory to the USA.
3 CSA
Louisiana voted to secede from the United States on January 22, 1861, but New Orleans had a short lifespan under the flag of the Confederate States of America. The city was seized by Union naval commander David Farragut in late April and early May of 1862, presumably because Farragut had already bought his Jazz Fest tickets.
4 USA! USA! USA!
And since Union victory in the Civil War, New Orleans has been proudly 'Murican. And Creole and Cajun and German and Irish and Italian and Jewish and Chinese and Honduran and Vietnamese and African and Caribbean and Houma and Choctaw. Which taken all together, are American. And distinctly New Orleans.