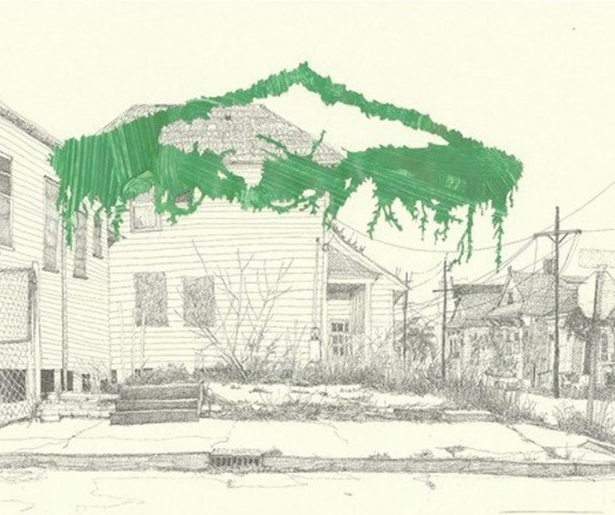 SHARE
After releasing our rather awesome (if we do say so ourselves) Holiday Gift Guide, we realized we had missed a major site: The Drop. OK, the website is a little too minimalist – I appreciate good clean design, but it's kind of hard to figure out what's going on at The Drop at first – but it has a great purpose: providing local artists with an online platform for their work. You get to support the arts in New Orleans, and you do so in an e-commercialized yet sustainable way.
But The Drop isn't just a sales point; the site actually commissions three artists every two months to create 100 prints, multiples or unique works of art. It's a facilitator and a marketplace, created by the folks at non-profit Pelican Bomb. Learn more here, support your local creative community and find a uniqe gift in the process.
Above image: Marais Canoy, by Hannah Chalew, courtesy of (and available through) The Drop.