POSTED Mon. Dec 23, 2013
Holiday week happenings in New Orleans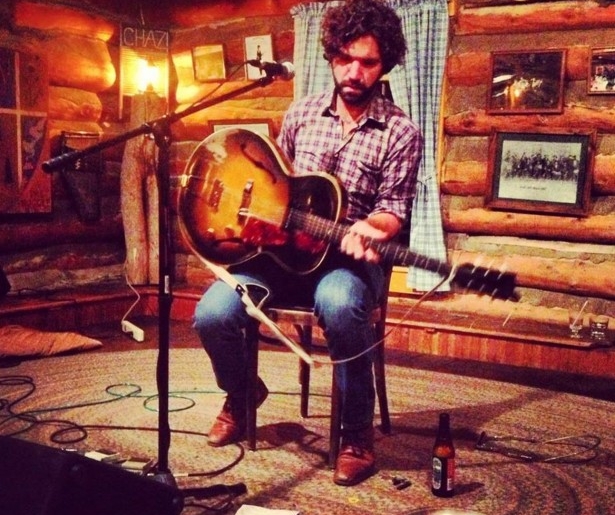 SHARE
Christmas, Christmas time is here. Welcome back, locals, and safe travels to those visiting family in other parts of the country. We'll provide links for more traditionally Christmas-minded activities tomorrow morning; in the meantime, here's the music and shows kicking off in New Orleans from today until Thursday.
1 Dee-1 at Republic
Dee-1 may be the most talented hip hop artist this city has produced in…ever. He's performing tonight (Dec 23) at Republic, undoubtedly mixing up old favorites (check out the charmingly romantic The One That Got Away performed with Mannite Fresh) and new tracks off his Nov 19 release, Psalms of David II. Doors open at 7:30, and show begins at 9pm.
2 Rebirth and Andrew Duhon on Christmas Day
If all that family time is too much and you need to do something on Christmas day, the musically unlikely (but potentially extremely bad ass and awesome) marriage of Rebirth and Andrew Duhon (the cover picture for this article) are tearing it up at the Howlin' Wolf at 10pm.
3 Bounce XXXIII
Not to overly shill for Republic, but that venue is bringing the fire on Thursday (Dec 26) as well with BOUNCE XXXIII, featuring Big Freedia, Nicky Da B, Katey Red, Hasizzle, Magnolia Rhome, Walt Wiggity & Rusty Lazer. Between that stellar lineup and a twerking competition, we can think of no better way to spend the eve after Christmas day. Show starts at 10pm.
4 Oxalis opens in the Bywater
And if you're looking to eat, we recommend trying out NOLA's newest restaurant: Oxalis, which has taken over the Bywater spot at 3162 Dauphine St formerly occupied by Bywater Bar-B-Que and Prime Grille. The spot self describes as a "whiskey-focused restaurant that happens to serve amazing food," including, we hear, Korean chicken wings, steak frites and other goodness – all sounds amazing to me. Oxalis is open seven days a week beginning at 4pm, but you may want to call them at (504) 782-7346 to check holiday hours.