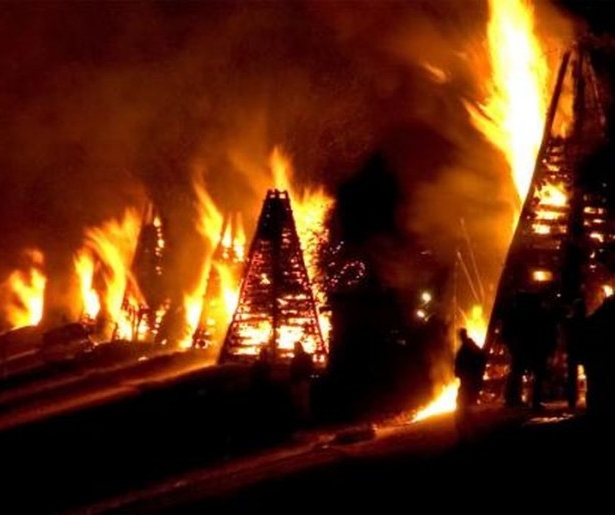 SHARE
Christmas Eve is upon us. Tonight the weather will drop to a crisp and clean mi-40s; the clouds will be gone and the night will be dark, lit by a waning half moon.
It's the sort of romantic, chilly evening that makes me want to cuddle up with some hot chocolate, my wife and my dog. But if you feel like making your way into the Christmas evening, be you tourist or local, here are some ideas on what to do:
Midnight Mass at St Louis cathedral If you're a practicing Catholic, Christian who is comfortable in Catholic settings or even non-Christian who is interested in the cultural fabric of our city, we can think of no better way to celebrate this Christmas eve than the midnight service at this iconic houses of worship, the oldest continuously operating cathedral in the country. Check out the mass schedules for here.
Need some comedy? Head to the Lost Love (2529 Dauphine) for Comedy Catastrophe, get some chuckles and piss off the more religious members of your family.
Bonfires If the weather holds out (and it seems like it will), attend the bonfire burning on the leveee in St. James Parish. The fires are lit at 7pm, but you'll want to get there before 6pm. Drive out to Gramercy, LA, or the intersection of LA-3213 an 44 (River Rd). Parking is available in marked lots on LA-641. Based off our experiences, there's no easy wheelchair access onto the levee, although friendly folks are always on hand to help you up if that's your situation.
Rebirth is playing their usual Tuesday night gig at the Maple Leaf. I'm dreaming of a brass Christmas, right?