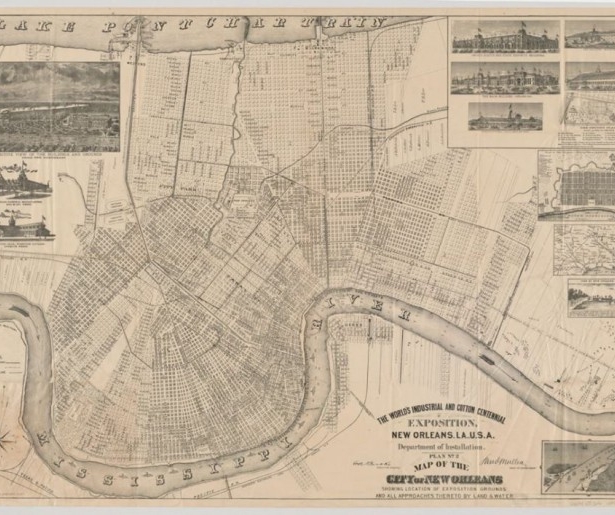 SHARE
There were plenty of important moments in New Orleans this year. They had their ups and downs, but more than anything, they had impact.
There were more New Orleanians, and more new New Orleanians
According to the T-P the city is at 76 percent of its pre-Katrina population. That number skyrockets to 92 percent if you factor in the greater metropolitan area. But many residents are 'new New Orleanians,' and this year, debates about that group's impact and the way they've changed the nature of the city took center stage. Both sides of the argument have their merits and flaws; if newcomers occasionally had a holier-than-thou attitude, the nativists sometimes cloaked an angry chauvinism in a thin veneer of gumbo and Yat speak. Still, the issue remained (and remains) unresolved, even as the dynamic remains unchanged young, relatively affluent transplants move here. Real estate goes up. Natives leave.
Sure, New Orleans has always been made up of different waves of immigrants – French, Spanish, German, Anglo-American, Irish, Jewish, Vietnamese, Honduran – and her culture is not some static womb of second lines and gumbo. But let's face it: the twentysomething localvore who's been to Thailand and South America and rides a cruiser bike in a tutu can be found in Austin, San Francisco, Brooklyn, Portland and similar enclaves across America. They don't make New Orleans New Orleans. That honor goes to the lady with rollers in her hair who's been peeling crawfish since she could walk, and her people are increasingly found in St Bernard, St Tammany and Jefferson Parish – the suburbs the new transplants sneer at.
We made lists. Good and bad.
Oh, were there lists. So many lists. Hell, I wrote a ton of them. National Geographic said we were one of the Best trips of 2014. We basically topped out Travel & Leisure's America's Favorite Cities survey (best Live music scene, Happy hour, People-watching, Wild weekend and Cocktail lounges. What'd you get, Charleston? Number 2 in home décor stores? Whoop-dee-shit. I'm not a big fan of Charleston). We also topped lists for weird accents and (of course) being drunk. Unfortunately, we also made the list of the Most Violent Cities in the World, beating out Detroit and Baltimore as the most violent American city. Our murder rate may have gone down this year, but it – and violent crime in general – remains a debilitating issue, one that continues to threaten our communities and children. No amount of beignet powder can sugar coat that sobering reality.
We got national clout
In The Atlantic, we've been labeled the nation's next (potential) innovation hub.. The New York Times says we're experiencing a restaurant renaissance unparalleled in recent memory. We've grown attractive to national chains, evidenced by Costco and Mid-City Marketplace. I know plenty of folks who spit in the direction of businesses like this, arguing that they dilute our essential New Orleansness, and there's validity to that position, but at the end of the day I see a lot of locals shopping at these spots. Gentrification brings change, and some of that change has displaced natives, but some of it has given other natives of humble means increased access to amenities. Unfortunately, for all that national namebrading, Orleans Parish is also nationally recognized as one of the most unequal localities in the country. We can argue in circles over what that stat proves from an economic standpoint, but it's certainly related to the above crime issues, as well as the city's demographic shifts.
Happy New Year, New Orleans
In short: the times, they are a 'changing. And in some ways, they're changing faster than this city ever anticipated. At the same time, our biggest flaws – crime and poverty – seem as entrenched as ever. We're getting better at recognizing these problems, but we can all agree there's work to be done when it comes to addressing them. And putting in that work is what we New Orleanians do. We love this city: both for what she is and what she can become. Hope you'll join us in that mission in the New Year.