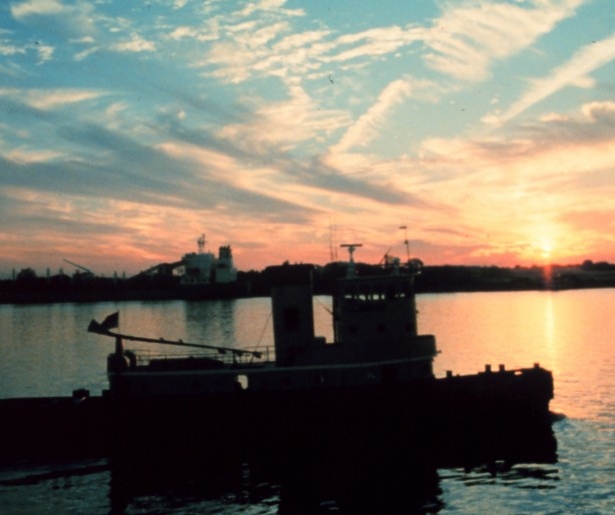 SHARE
Hello, 2014! I welcomed you last night at Buffa's, where The Royal Rounders played a set in formal wear (and a spinning disco globe hat), wrapping with a cover of "What A Wonderful World" that kind of choked me up. Seriously. As we enter the new year, I've been thinking of what there is to look forward to in New Orleans.
A gaggle of good eats
Our restaurant scene has always been the envy of the rest of the world, but it's been blowing up with a particular vengeance over the past year, and it looks like we're getting more of the same deliciousness in 2014. The three spots I'm particularly looking forward to:
Pizza Domenica Scheduled to open in spring at 4935 Magazine St. A cheaper, pizza-oriented version of the existing Domenica, which already serves great Italian food and some of the best pizza in the city. Have you had Domenica's pizza? Why the hell not? A pizza-centric satellite establishment isn't just a good idea. It's a blazingly obvious one, like "Would you like sex with your bacon in the morning?" The answer is yes, a thousand times over.
Mopho promises to deliver "Southeast Asia by way of New Orleans." In other words: the best overseas food in the world via the best domestic cuisine in the country. Courtesy of Michael Gulotta, former chef de cuisine at August. Holy hell. Remember my analogy about sex with bacon being an obvious choice? This is like adding a slice of chocolate cake at the end. Scheduled to open – hey! Next week (first full week in January), at 514 City Park Ave.
Square Root I'm a little nervous about this one. I get a little leery when a chef claims his cuisine will be revolutionary, that he wants to serve it in an industrial space, that the place will only seat 16 at a time and you're stuck with a $150 tasting menu. I'm not against tasting menus; in the right hands they're a showcase of the full talents and skills of an expert chef. But so often, all of the above are flashy bells and whistles that disguise a good but not superlative dining experience, and if I'm going to submit to online reservations and fixed menus and $150, I want superlative. But I've eaten at Root, the other outpost of Square Root chef Phillip Lopez, and it was superlative, or damn near. So I think Square Root may be the revolution (or at least riot) Lopez promises, and I'm willing to put up with some Manhattan-esque hoops and décor to give it a shot. Set to open Feb 1 at 1800 Magazine St.
Tropical drinks in a subtropical town
When we're not eating here, we're drinking, right? Or reading about drinking, which is what I intend to do when I sit down with a copy of New Orleanian Jeff Beachbum Berry's Potions of the Caribbean. Berry is a self-appointed (and widely recognized) expert on all drinks tropical, and this work may represent his crowning opus on the subject of libations preceded by 'tiki.' The book has gotten rave reviews, with critics calling it a perfect cocktail (couldn't resist. Lame puns are always a good way to start the new year) of anthropology, reportage, cultural commentary and exhaustive research, with a lime squeeze of deadpan humor. Anyways, Berry is going to open a bar in town in 2014, and the public image of my manhood be damned, you'll find me there opening night, twirling a paper umbrella.
Infrastructure and all that
We all know public works and capital projects sometimes take a wee bit longer than estimated to finish in this city (I guess understatement is a good way to start the year too). That said, I'm really hoping someone gets their ass in gear and opens the Crescent Park, which has been sitting around for what feels like a year. It'd also be nice to see the completion of the ReFresh Project on Broad St, meant to bring better food and health programs to Mid-City, the St Roch Market, the Bywater Communtiy Center and any number of other initiatives. Also, I need to ride the Loyola Line , the latest edition to the streetcar system.
And then there's the other thing a new year brings: a packed calendar of festivals, live music, plays, parades, parties and the general magic of existence that is why we live in New Orleans. Keep tuned in to this website, same bat time, same bat channel, for previews, guides and reviews for all of the above, and Happy New Year, from New Orleans & Me to You.
Above image courtesy of Wikimedia.