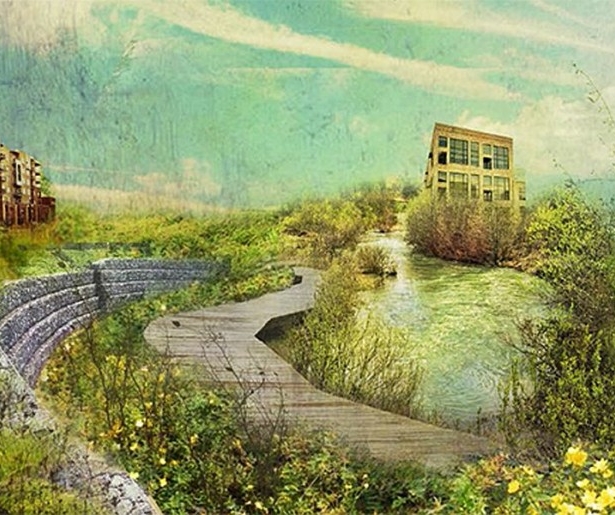 SHARE
Gizmodo has put together a pretty cool list of ideas for protecting coastal urban area, an issue that has some obvious relevance for New Orleans. Take a look if you have some free time; all of these ideas are fascinating, but I'm particularly partial to Katherine Rodgers' strategy of creating an enormous networks of wetlands, sea meadows, ponds, green belts, blue belts and tidal flats – essentially, a literal reshoring of South Louisiana. Rodgers isn't just trying to create an isolated wild space, though; her plan incorporates protective wetlands as recreational, as well as environmentally sound, elements of an urban land (and water) scape. See her complete proposal here.
Rodgers submitted her proposal to the ONE Prize, which "focuses on research and education in the socio-ecological design of cities." Winner Kenya Endo put together a stunning plan that seeks to restore an entire coastal ecology that also manages to, in the words of judges, "go beyond just stormproofing to think[ing] more fully about what a city is."
Image courtesy of Katherine Rodgers and Gizmodo.