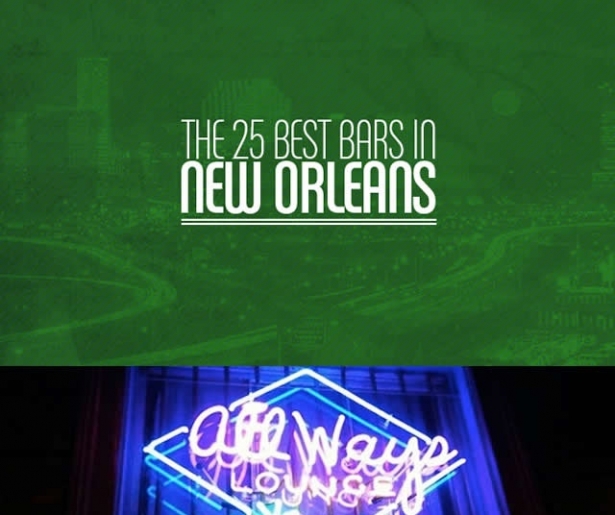 SHARE
The guys at Complex, following their somewhat controversial 25 Douchiest Bars in New Orleans article, have now released what we'll describe as a companion piece, the 25 Best Bars in New Orleans.
(At the least, the two articles should be taken together, like a shot of whiskey and a pickle back. Even though asking for that is unbearably hipster douche-y these days [Oh, and yes, we combined 'hipster' with 'douche.' The two can go together. Like whiskey and a pickle back!]).
Anyways, the best list is a pretty respectable compendium that manages to combine dives like Snake N' Jakes with preppy spots like Cure, the Bridge Lounge makes both the Best and Douchiest' lists; for the record, the articles are by two different authors). We'd prefer it if listicles like this went by categories (i.e. best dives, best hotel bars, etc), but whatever.
Oh, and a lot of people are apparently pissed off that the Avenue Pub doesn't make the list. Their anger is funny. Author Brett Michael 'Cajun Boy' Dykes responses to these disgruntled beer fans is funnier.
(For the record, we love the Avenue Pub)