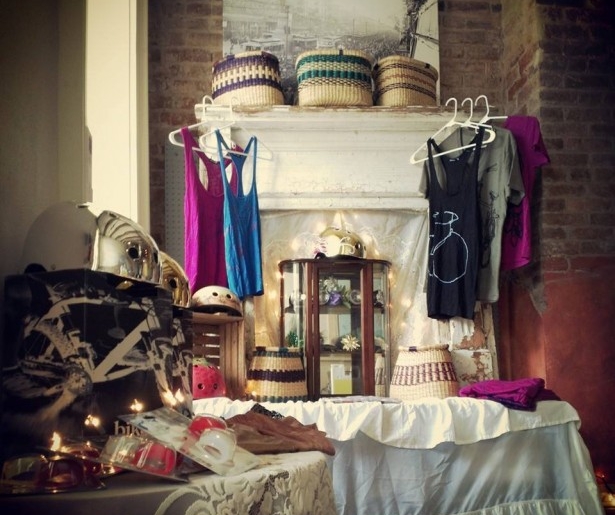 SHARE
Cycling in New Orleans has been on the rise for the past few years, both as an exercise and leisure activity and as a means of commuting, because honestly, if I'm gonna bloat out on fried shrimp sandwiches five days out of seven, I might as well try and work it off with a bike ride to and from work, and besides, who wants to be bumper to bumper on 90 for an hour a day when you could pedal leisurely past row upon row of beautiful historical hom – OW. Pothole.
Anyways, if you love biking, you may also love looking good while you bike. And that can be difficult in New Orleans. We get a nice dose of temperate spring and fall, but for much of the year it's muggier than a sauna in a rainstorm, while windy days like today are no boon to anyone's hair or general well being. As such, local entrepreneur Marin Tockman has been shopping around Dashing Bicycles & Accessories, a pop-up shop for bicycle accessories that keep you looking fresh whilst on two un-motorized wheels. Said shop will pop at Crescent City Bike Tours (626 N. Rampart Street) from 5-8pm this evening. There's gonna be drinks and discounts, two words that ring like bells to a true New Orleans shopper. If you don't make it tonight, keep tabs on Dashing anyways – their cute shop makes appearances around the city on a regular basis.
Image courtesy of Dashing Bicycles & Accessories.