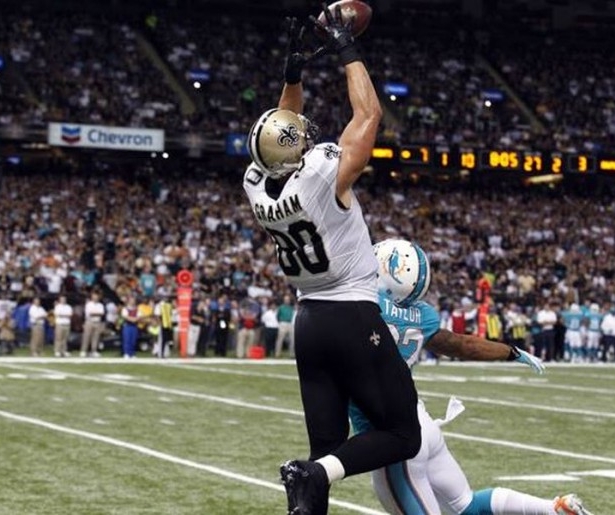 SHARE
As we approach a nail biting wild card game, here's some good news the Saints are the first team in history to have four players with at least 70 receptions (Jimmy Graham 86, Pierre Thomas 77, Marques Colston 75, Darren Sproles 71). Let that buoy your spirits as we enter battle with the dog murderer and his fans, who are apparently so rude the local cops are donning Saints gear to find troublemakers at the Linc.
Sheesh. How bad are these guys? Even a movie ostensibly dedicated to celebrating Eagles fandom can't resist pointing out what assholes they are.
Image courtesy of the New Orleans Saints.