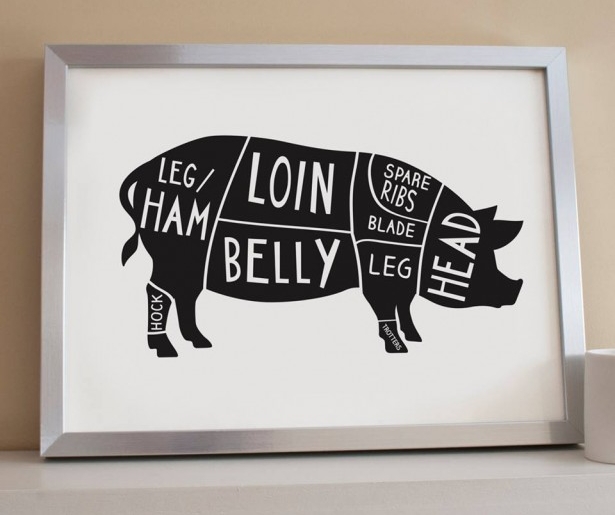 SHARE
Foodies, take note: there's a pair of pop-up restaurants rounding out the week.
Although it hasn't opened in its permanent location at the Southern Food & Beverage Museum, Purloo has been generating enough buzz fill a beehive for the past year. The brainchild of chef Ryan Hughes serves Southern food obtained via a wide lens. Whereas many 'Southern' places focus on micro-regions like the Carolina low-country, or specific cooking styles like soul and barbeque, Purloo ropes n Tex-Mex from the border all the way to New Orleans Creole and north to the forested upcountry. Reviews have generally been rave.
On Friday (Jan 10), Hughes and friend, co-hort and best/surliest deli counterman in town Dan Stein (of, duh, Stein's) are partnering up like a gastronomic Butch & Sundance to create a pop dinner of earth-shattering dimensions: Porkopolis. That's five (count 'em) pig dishes, plus an optional (and hell, why wouldn't you?) beer pairing. The mystic powers of beer and pig combine, kind of like Captian Planet, but with cracklin' and hops. The meal's a deal too – $48 or $70 with the booze, which at five courses is not a bad return on your culinary investmand. The dinner will be at 6:30pm at The New Orleans Cooking Experience for reservations, call or text 504-430-1840 or email nolapurloo@gmail.com.
The other blip in the food radar is a historical feast at the Hotel Mazarin, held in honor of the Battle of New Orleans, which happened today if you didn't pay attention in history class. Chef Agnes Bellet is recreating the final meal eaten by British General Edward Pakenham, who was killed in action during the battle. Is this a little oddly morbid? Yes, but then again, Pakenham did eat pretty well before he met his maker; check out the menu. The dinner is on Jan 9 and lasts from 7:30-9:30pm; you can try and score tickets here or call Tracy at 504-200-3113; tickets are $129, which includes tax and tip.