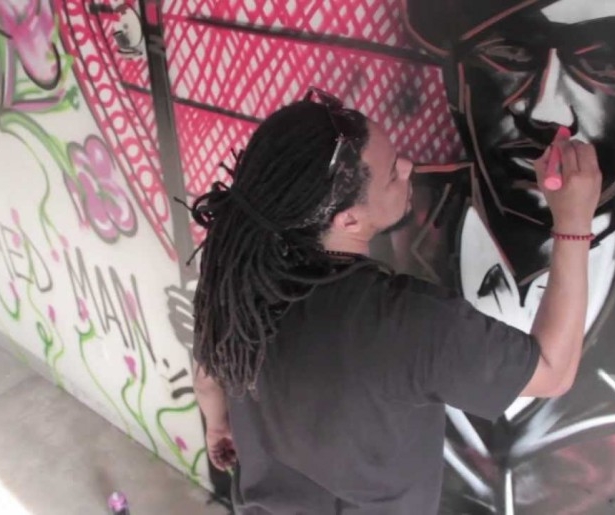 SHARE
There's a great piece in the Uptown Messenger on the ongoing saga of #ProjectBe, the controversial public art project created by arts educator Brandan 'BMike' Odums.
The entire series was shut down by the Housing Authority of New Orleans, which may seem funny until you realize #ProjectBe was painted across 17 abandoned buildings in the Florida neighborhood in the Upper 9th Ward. How the project was conceived, its potential future and what it aims to impart – the questions it raises about what constitutes art, how we appreciate beauty, how we deal with blight and where we go for creativity – are all well addressed in Messenger article, which can be found here. Happy reading. There's a cool video on the project on Youtube, which is where we sourced the above image.
In other news, GOOD Magazine has named New Orleans one of its
Top 20 Cities of Possibility":http://www.nola.com/business/index.ssf/2014/01/good_magazine_names_new_orlean.html. I'm sorry, I can't write 'Cities of Possibility' without saying it in a big thundering voice and imagining a brass fanfare, but it is a nice honor, considering the only other named American city was Atlanta, and lets be honest – if I had a choice between exile to Siberia and a weekend in Atlanta, I'd start packing my winter coat.
The T-P recap notes that GOOD praised our city's "spirit of determination" and "grand experiments in civic innovation" while noting an "influx of young, mostly white, college-educated newcomers with entrepreneurial goals" (i.e. the sort of people who read GOOD) are potentially erasing the culture of the city they've moved to.