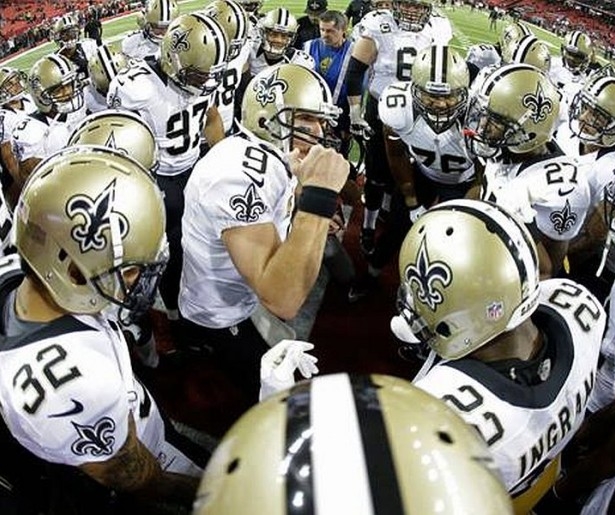 SHARE
After the last debacle in CenturyLink Field, I quickly took to social media to express my rage. I can't remember exactly what I wrote, but it was something along the lines of "Seattle is a miserable crap hole and at least we don't live there."
Was that a little mean? Yes. Yes, that's the damn point. It's 2014 people, and if we're gonna project bad juju, might as well slosh it into the ocean of negative vibes that is the internet. A little urban trash talking is pretty benign when you measure it against all the racism, hate and duckface selfies that are already online.
But here's the thing: I graduated from the University of Washington, Seattle, and thus have many friends and acquaintances from Seattle. And how did they react to my slurs? Did they fire back with their own take downs of New Orleans? Did they rub a 34-7 shellacking of the Saints in my face like so much burning cappuccino from Café Solstice, which is where I procrastinated on writing half the papers I ever got assigned in college?
No. No, of course not. They are Seattleites, and thus they are polite, accommodating and easily offended. They told me to "Settle down." They said "wow!" In what may be the lamest but most Pacific Northwest rejoinder of all time, one of these rainy mopes compared the labor laws of Washington and Louisiana.
Face. Palm.
Y'know, there aren't a lot of nice things I can say about the dog murdering Eagles and their Cro-Magnon fans, but I'm gonna give Eagles nation this: my buddy from South Jersey knows how to trash talk. In the run up to last weekend, we were trading verbal repartee back and forth like a pair of angry sailors. It was crude, violent, abrasive, offensive and wonderful, and if I published half of what we wrote, we'd need to age filter this website.
That's all a way of saying: on the eve of tomorrow's playoff game, I dearly want to trash talk Seattle, but I can't, because no one there wants to trash talk back.
I want to slag off their fans, who are divided between UW alumni yuppies who spend more time at games picking out salmon, craft beer and espressos than watching the actual action, paired with Magnolia trophy wives whose idea of fashion is picking out garishly expensive accessories to nonsensically pair with sexless North Face and Patagonia fleeces, balanced by a pack of mouth breathing meth lab cooks from Pierce and Kitsap counties who make the most backwards LaPlace coonass come off as a Harvard graduate by comparison.
I want to verbally crap on Ivar's, a paste like sludge that is gastronomically shamed by the humblest cup of gumbo, and indeed the entire foodie culture of the Northwest, which revolves around precociously tiny portions I wouldn't insult my child with.
I want to flip off a town that had the chance to see Big Freedia and then live tweeted how much they didn't like her, because WHAT THE HELL SEATTLE? Bow down to Washington? BOW DOWN TO THE QUEEN DIVA.
Speaking of fight songs, apparently Seattle is now using Phish's Wilson as their fight song because Russell Wilson is a quarterback and… Nope, that's it. Really? Phish? You know the Meters schooled Phish at Jazzfest, right? Just sayin'. This is a fight song. This is also a fight song. This is the sound of 30,000 hipsters who think two syllables sloshed through a mouth full of Redhook equals rhythm.
I want to diss Pete Carroll, that 9-11 conspiracy-spouting nitwit of a truther.
I'd note that where New Orleans is a city known for friendliness and music, Seattle is known for shitty weather and being proud of its antisocial wankjob citizenry.
I want to point out that even if the 12th man caused an earthquake, BFG, because the Saints have had better attendance than the 'Hawks since forever.
And I'd like to add that of the two teams, one plays on a home field that has witnessed unimaginable depths of human depravity, suffering and some might argue, true evil, and the other plays in the Superdome.
But that would all be trash talking. And people from Seattle can't handle trash talking.
Image courtesy of the Saints.