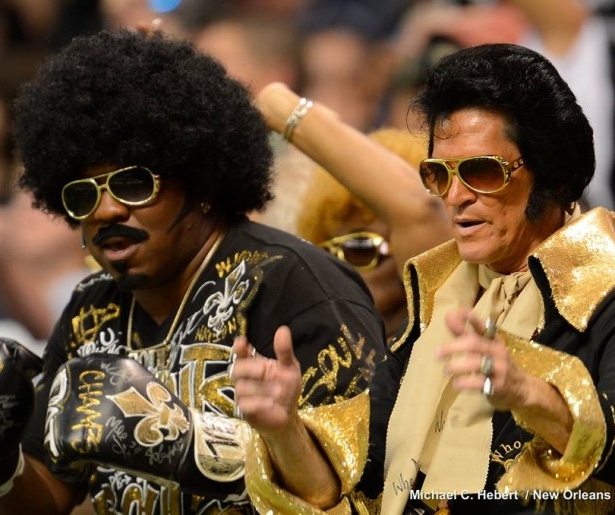 SHARE
While we all have known this in our hearts, the internets have confirmed, the way the internets only can (i.e. with charts) that Saints fans really are the best.
That's according to Sports Business Daily, which crunched many a number to prove that when it comes to home market ratings, the Saints top the charts. Not only do they top the charts, but they've done so reliably, barring a small slide to second place last year, even though the entire city essentially put a (ahem) bounty of Roger Goodell's head, the Saints went 7-9, didn't go to the playoffs and had worse defense than a village full of bunnies confronted by a rampaging Mongol horde.
Compare this to the Seahawks, who like to brag about their fandom but only apparently engage in it when their team is having a winning season – their local market share has surged in the Wilson years by 77%, whereas ours has soldiered on with the admirable consistency you can set a clock to. I guess there is fair weather in rainy Seattle.
Why am I calling out Seahawks fans? I dunno; maybe because I'm still bitter about last week (yes, I definitely am). But more so because I get sick of their self-righteous fanbase, the sort of spectators who ditched the Mariners for the Sounders when the latter got good and lost an entire NBA franchise because when Oklahoma wants your team, there's no possible way to keep it within your city…oh, wait.
Amazing image courtesy of the New Orleans Saints.