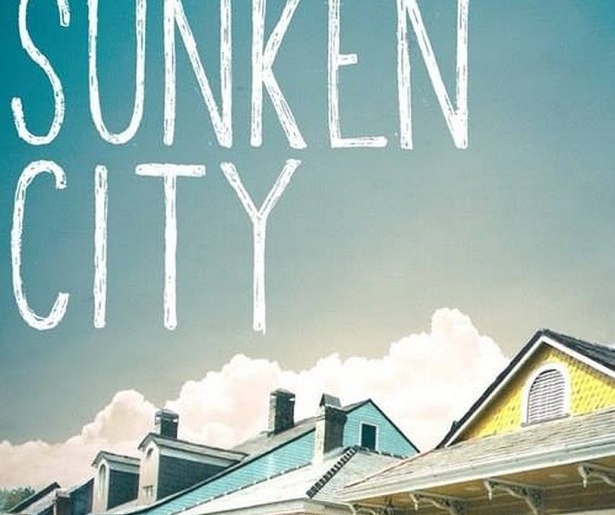 SHARE
If you like New Orleans, comedy and an excellent way of killing 10 minutes, then the Gods of the internet are smiling upon thee today.
Because Jan 27 marks the premier of Sunken City, a comedy web-series based in New Orleans. That said, 'based in New Orleans' doesn't really cut at the meat of the matter; Sunken City's comedic focus, atmosphere, scene, setting and place of observation is indelibly New Orleans, to the point that the city becomes both another cast member, punch line, laugh trigger and straight man.
In short, New Orleans is essential to Sunken City's bit, and if you live here you'll likely recognize some of the tropes that get a juicy skewer. In this episode, said tropes includes a tone deaf Uptown aristocrat who tries to rally the homeless behind his campaign to be crowned King of Rex and a haunted New Orleans tour guide who tries to balance supernatural sensationalism with being true to the history of the city. Previous episodes have included a ring of cheerfully clueless tech entrepreneurs who are trying to shop an ambiguous product entirely in empty slogan-ese.
CJ Hunt and Kyle June Williams, both of The New Movement, portray most of the characters in the show; backing performances include many of the other comedic satellites floating around the New Movement universe. Local favorites Katey Red and Alexis & the Samurai provide lots of this episode's music. Those are heavy local chops in the credit roll, but it's interesting to note that a transplant Point of View feels present within Sunken City; the wry observations of our city's proclivities comes from a place that still manages to be wide-eyed and awed at this town's weirdness. When you're a native, sometimes said weirdness is normalcy; Hunt and Williams do a great job of exaggerating 'normal' New Orleans into a satire anyone would appreciate, that still holds particular appeal for someone who 'gets' the town.
Is that enough dissecting of a 10-minute YouTube clip? Probably. I'm just saying, like I said back in June, Sunken City is funny stuff. It's local comedy with national production values and comedy timing. Having a locally brewed beer puts a city on a map; so do nice airports, green spaces and museums. Also: comedic sub-genres aimed at and birthed of the city in question. There you go. Kill 10 minutes, already. And keep tuned to Sunken City's YouTube channel – new episodes will be premiering on a weekly basis.
Images courtesy of Steven B. Seipel and Sunken City.