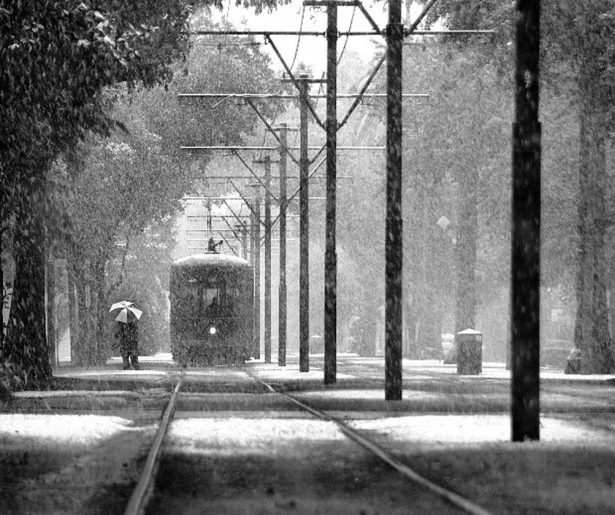 SHARE
If you haven't seen this website yet, it is proof that this city has A) learned how to internet, and B) can make fun of itself.
Also: to any transplanted northerners making fun of us for going into lock down panic mode when parts of Minnesota are colder than Mars, two things. 1) Yes, OK, maybe we're overreacting a little. But 2) it's not because of the cold. Well, not solely – some schools don't have proper heating, so I understand if they're closed due to the temperature. Plus, our houses tend to lack good insulation. Also, people here simply aren't used to this sort of chill (also: colder than Mars? Ho. Lee. Hell. Have fun with that, Minnesota).
But more so, we're not used to icy conditions. And that's the issue. Not low thermometers stuck in the bottom 30s, but ice on the roads. Local drivers just don't know how to deal with that sort of slick. My wife drove back home from Pensacola this weekend and had to slalom through accidents scattered from Mobile to Mississippi. And the city doesn't have icy road infrastructure. Need a noise ordinance? The city of New Orleans is happy to provide! How about trucks on hand ready to salt the roads? Not so much.
So please believe: we're not a bunch of sissies. We greet Cat 3's with a beer in hand while sitting on the porch. But to be frank, we drive like Frankenstein on roller skates when there's ice on the roads, and when you're below sea level, that ice forms with a quickness. So stay inside, cuddle with a loved one, and let it sneaux, baby. Also, enjoy the above video, from back in 2008, because it doesn't get much more romantic than St Charles with a light dusting.
(Colder than Mars? Goddamn).