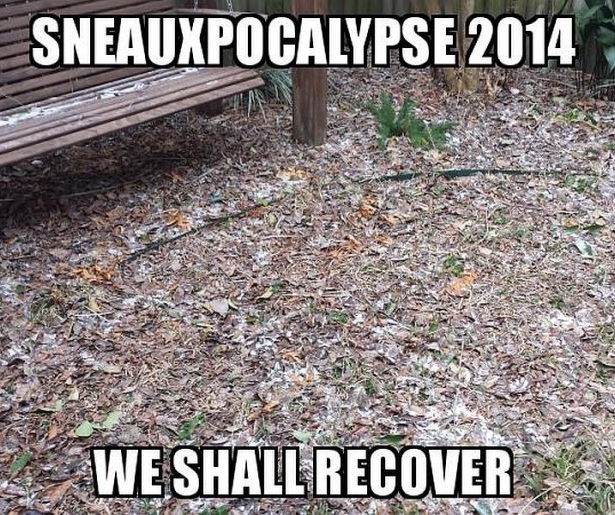 SHARE
Woke up this morning and looked in my backyard at the horror. The horror.
We'll pull through, New Orleans.
Jokes aside, I know yesterday was hairy for a lot of people. Our prayers are with anyone who was stranded, involved in an accident or otherwise put out by the storm. Just couldn't resist the above.
And yeah, I love headlines that paraphrase Ned Stark.