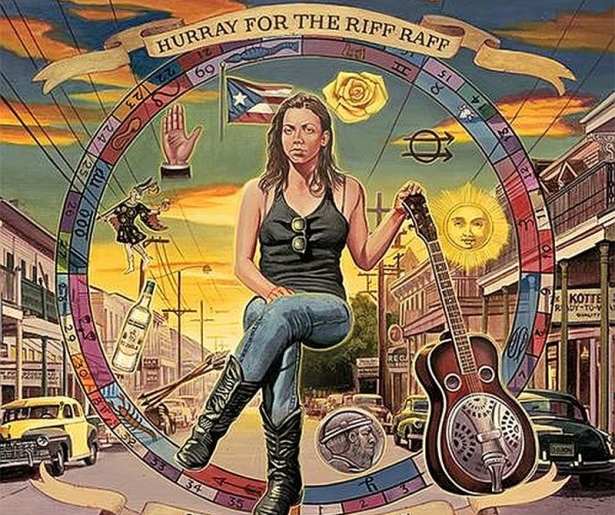 SHARE
I'm always a fan of National Public Radio's First Listen series, but yesterday's is too good not to share: Hurray for The Riff Raff's latest album Small Town Heroes.
The small town in question? Our home, New Orleans. To quote the article: [the album's] not about the Crescent City of yore. It's about Alynda Lee Segarra, the band's founder and sometimes sole member, missing the bar where she can play her guitar quietly in the corner. It's about the place where she eats dinner on Monday nights. Segarra's clear-eyed, street-level portrait of her city demonstrates exactly what's most valuable and remarkable about Hurray for the Riff Raff's music: its commitment to truth-telling.
You might ask: is this record really of our soil? Hell yes. You can't question the credentials to lyrics like this, from the album's second track, Crash on the Highway:
Germany's been cold and mean
I wanna get home to New Orleans
me and my baby all we do is fight
take me back home to BJ's on a Monday night
Have a listen. I tend to think words don't ever really do music justice, but rest assured there's a rustic, rusted quality here that has a raw honesty as unfiltered and beautiful as New Orleans herself. God, it's good.
Image courtesy of Hurray for the Riff Raff.