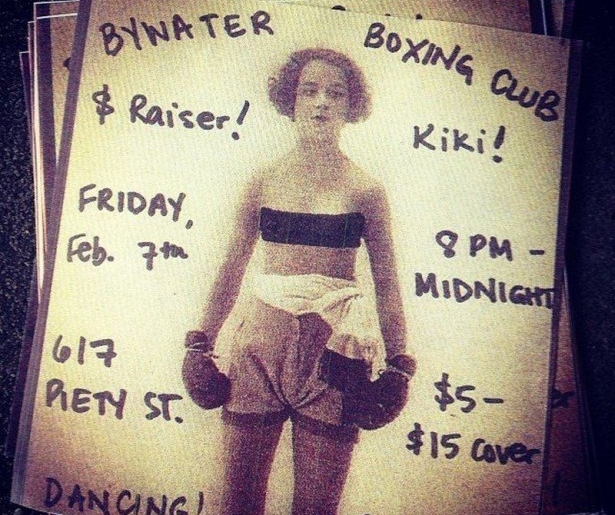 SHARE
Looking to A) have a good time tonight and B) support a community gym that also serves as a safe space for women, LGBTQ folks, and kids? Of course you are. So head to 617 Piety St for a fundraising party for the Bywater Boxing Club, which is looking to turn some warehouse space into a contender for the training montage scene from Rocky, except a hell of a lot more progressive.
The party goes from 8pm-midnight and will include a boxing themed photo booth, cocktails, raffles benefiting queer, women-owned and family friendly businesses and the unveiling of a music video. Tickets are sold at the door on a sliding base – organizers are requesting $5-15 to help with build out costs of the gym. This is where I should sign off with some obligatory boxing pun ("It's gonna be a knockout!"), but those sort of jokes are really punching above my weight SEEWHATIDIDTHERE!?
Image courtesy of the Bywater Boxing Club.