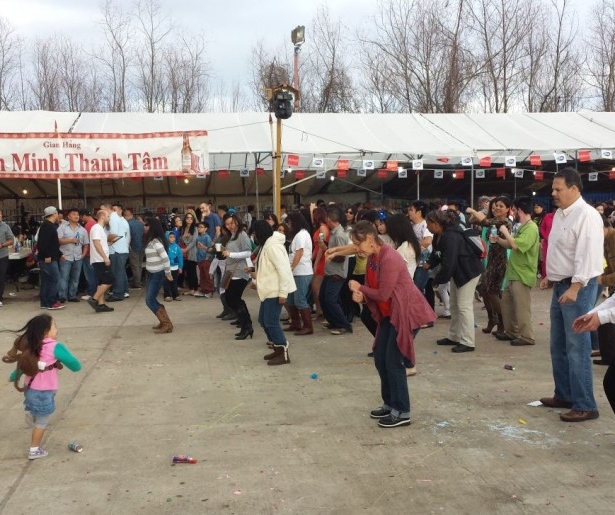 SHARE
If the above doesn't make you sweat apple pie and cry bald eagle tears, I don't know what does: white, black and Asian folks dancing the Wobble out in New Orleans East as part of Tet – Vietnamese lunar New Year – celebrations. We have a huge Vietnamese population in this city, but after a few generations of growing roots into our muddy soil, they've become Louisiana-fried. There's nothing quite so patriotism-inducing as seeing a young Vietnamese-American speak to his parents in their mother tongue, then turn around and yell, "Waddup, mutha@#$kas!" to a group of his passing friends, all while sporting the Louisiana state uniform of Mossy Oak and LSU gear.
'Murica. I love her so.
Still, as much as the local Vietnamese embrace some local American traditions, they've brought their own delicious folkways. Especially food, glorious food. Such as…
Bun Bo Hue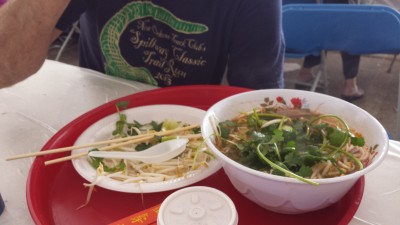 Spicy. Fragrant. Beef. Pig feet. Lemongrass. Mint. Pig bones and blood, used to enrich the wonderful broth. A perfect balance of color, flavor and scent. This dish had me in paroxysms of shivering gastronomic joy.
Grilled pork with vermicelli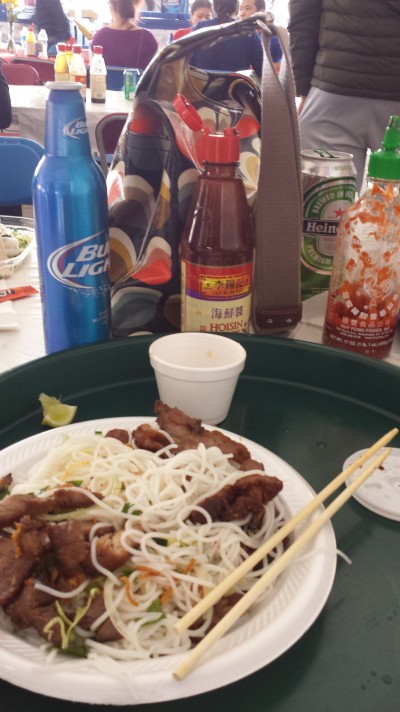 Perfectly char-grilled pork. Pleasantly bland rice noodles livened up with some nuoc cham and a squeeze of lime. Simple, elegant and damned delicious.
The soup and sandwich combo, as it were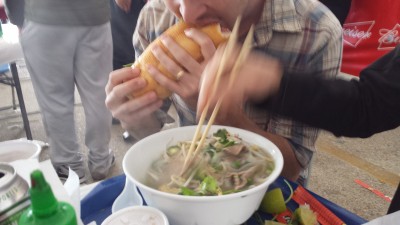 The two Vietnamese dishes most New Orleanians can recognize – banh mi, locally known as the Vietnamese po'boy, and pho, or Vietnamese beef noodle soup, the most complete meal in a bowl I have ever had, the thing I would eat forever if forced to make that choice.