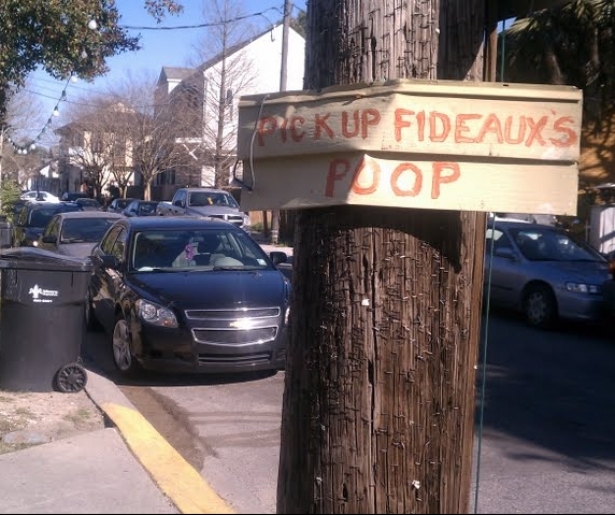 SHARE
There's tons of great hand drawn sings in New Orleans. Saw this one, on Ponce de Leon just across from Fair Grinds, on Sunday. I bow in respect to the author. Excellent, original use of the 'eaux' wordplay. Helped brighten an already sunny day, which was only semi-clouded by that morning's boil warning.
Maybe the greater Bayou St John/Esplanade Ave area was was just on a witty, clever roll on Sunday. Near the above sign, Canseco's, one of my favorite local grocery stores, was decked out with handwritten posters: CASH ONLY. Now while Cash Only is a popular policy in New Orleans, Canseco's usually accepts credit cards. But as someone in a checkout line said, "Maybe your credit card machines drank unboiled water."
Because of the boil warning. Amirte? Amirite? It got an embarrassed laugh from the check out girl. I dunno, I thought it was pretty amazing.