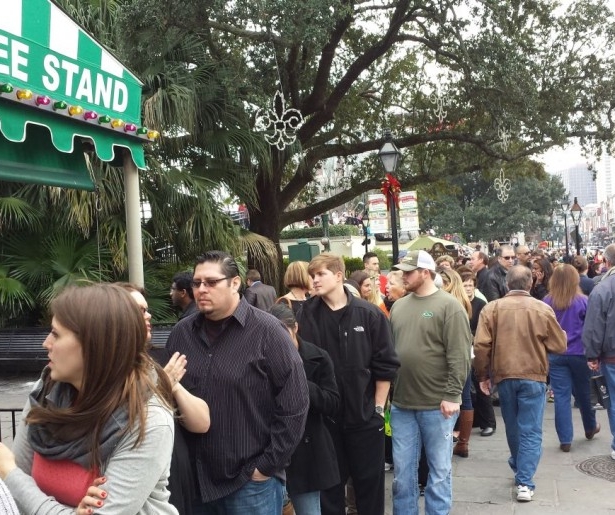 SHARE
This was the line at Cafe du Monde this weekend. Stretching around the block into the area where the guys do the dance/carnival routine across from Jackson Square.
Look, I like beignets , but listen folks: yes, Cafe du Monde is good. But Cafe Beignet is just as tasty (their beignets are a little chewier, which some prefer; it comes to a matter of taste) and is around the corner. The location at 344 Royal is romantic as anything, and the volume is about a tenth of the buzz of the tourist mill that is du Monde.
You could also head to Morning Call by City Park and get some fresh air with your pastry.
Or head to Cafe du Monde. Go for it! Their beignets are wonderful. But be warned – those weekend lines can be a major buzzkill.