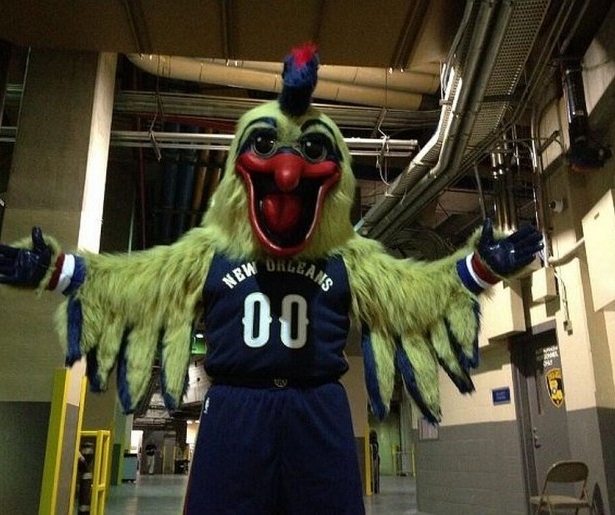 SHARE
So, the news – delivered via an elaborate pres release – is Pierre the Pelican, mascot of our NBA franchise, is getting a beak-lift.
Boo. I like our freakish, mohawk-ed, neon blue and green demon bird. So does Bradley Handwerger at WWLTV. He makes a pretty impassioned and frankly eloquent case for retaining Pierre in all his weirdness here. Regarding the funky mascots in a city full of funky mascots, masques and a general tradition of dressing up like crazies:
"They're weird and fully worth embracing. They're Blaine Kern Mardi Gras floats in the form of a costume. They allow you to imagine whatever back story you want, our very own choose your own adventure live and in person. Ultimately, we'll love the new Pierre just like we (read: me) learned to love the ever-intriguing and haunting KCB."
Word to big bird.