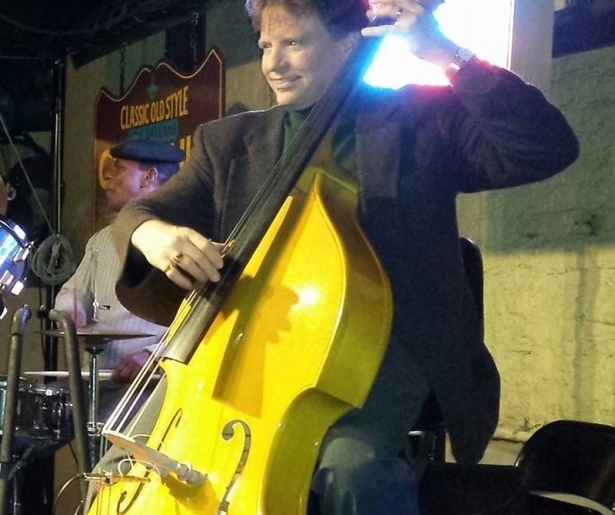 SHARE
On Jan 20, Doug Potter, widely recognized as one of the best stand up bass musicians in the city and a regular performer with Steamboat Willie, left a gig at Café Beignet. According to police, as he passed Last Call, Potter exchanged words with someone who had been asked not to loiter. Minutes later, two assailants proceeded to beat the musician into a coma steps from Bourbon St.
It was a dumb, brutal and senseless attack, and while Potter is taking steps to recovery – his vitals are in good condition, he's moving and he's been transferred to Touro for therapy, according to a facebook page created by his family – it remains unknown if he'll play music again. And if that is the case, what the hell. What a shitty, pointless loss to our cultural landscape.
Still: even dark clouds have some sunlight behind them. A benefit concert was held for Potter on Sunday, and tonight, another show will raise money for the musician. The FIYA AID: Musicians Against Violence Fundraiser for Doug Potter kicks off at the Howlin' Wolf (907 S Peters) at 8pm (doors at 7pm). Lots of talent is coming together for this, including The Trio (Johnny Vidacovich, Ivan Neville and George Porter Jr), Glen David Andrews, PYMP, Rockin' Dopsie Jr and many more. It's $15 to get in – maybe the best $15 you'll spend this week.
Image of Doug courtesy of the Doug Potter Care Fund.