POSTED Mon. Feb 17, 2014
A few reminders of what makes this snowflake so special.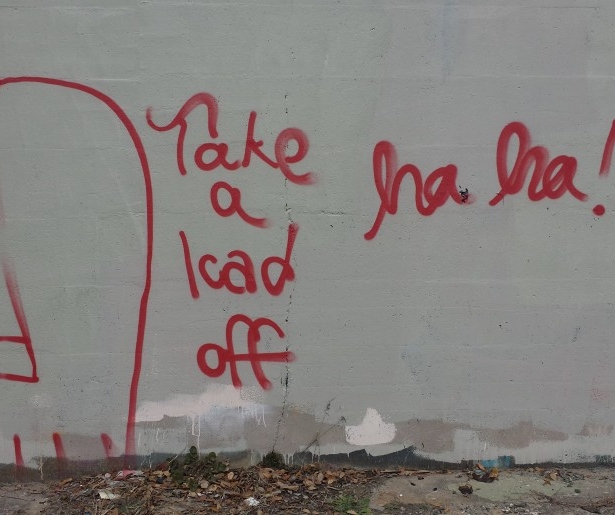 SHARE
While exploring the city during this Krewe de Vieux weekend, I saw plenty of reasons to be grateful to live in New Orleans. I'm not just saying this in a rah-rah, civic booster blogger kind of way . This morning, I (stupidly) clicked on the comments section of a New Orleans news link to see if I could find out more past the initial article. I was greeted with a bunch of mouth breakers farting on about how New Orleans is a cesspool only inhabited by thugs and animals – language so weakly coded and offensive it would make me mad, if I didn't pity the people writing it.
They'll never get how good it can be here. And it's a shame, because most of the worst insults cast at New Orleans came from our fellow Louisianans. Oh well. Here's some of the things they're missing.
1 Unicorn car.
You know what? I'm not into unicorns or anything. But I'm into a place that's so comfortable with itself, a random feels good with painting a unicorn mural on their wheels. You go, unicorn worshiper.
2 A playful sense of anarchy.
No pedestrians past this point – unless it's several hundred pedestrians led by the Rebirth Brass Band, followed up by a truck blaring some crunk hip hop. This is from the Second Line on Sunday. A nice illustration that we follow the rules, unless the rules need to be…well, not broken, as there was a police escort. But sometimes, the rules need to be shifted so we can have a parade.
3 Well, breaking the rules isn't always bad.
Just now, I said we live in a city that likes to bend, as opposed to break, the rules. Well, let's be fair – sometimes we out and out break the rules too. Like this guy, who was dancing on top of the skeleton of a building on St Claude. I mean, why not? Well, death and injury I suppose – but he tightrope walked across the beams, did a dance and entertained the crowd.
4 We're still good for kids.
Don't ever forget that. A kid grows up here and they come of age in a city with plenty of issues. But they're also enveloped in a magic that fosters imagination, discovery and community. This is a simple picture. It's a kid in red wagon. But the feather in the hair of the mom really makes it that much more different and quintessentially New Orleanian.
5 There's a reason we're called the Big Easy
Do we follow the advice in this graffiti to our detriment? Sometimes. But what the haters don't get is this: New Orleans can take a load off and simultaneously create one of the most uniquely livable cities anywhere. The load we take off has as much to do with preconceived notions and prejudices, the same prejudices that keep our critics from really experiencing the magic of this town beyond a drunk stumble on Bourbon. Their loss. their load will lay heavy on their heads. We'll be dancing on building frames and marching in no pedestrian zones to Rebirth.