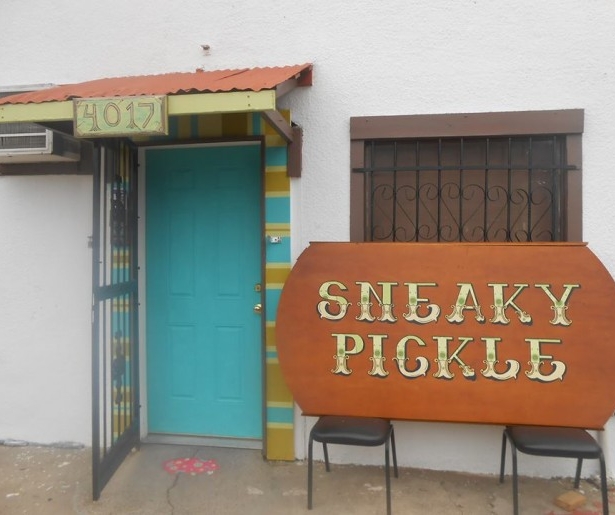 SHARE
New things on the horizon downriver. First, noticed the new Sneaky Pickle at 4017 St Claude. In a town that prides itself on its meat, the Pickle is making the bold move of offering vegan and vegetarian fare. But it's the sort of fare you can jazz up for the carnivores: vegan chili, flatbreads and sandwiches, served in a spot that definitively nails the shabby casual aesthetic you'd expect out of this stretch of St Claude.
And apparently, now you can get Chinese delivery in the Bywater courtesy of Red's Chinese. The cash only menu is offering a NOLA-ized Chinese American gastronomic experience that sounds pretty perfect for those long nights when you're stuck in and too tired to cook: fried chicken with a bourbon soy glaze (dubbed the 'General Lee' as opposed to General Tso – we see what you did there); Swallow Cloud Soup with Gulf shrimp and pork dumplings, and the wonderfully dubbed Mapo Dauphine – a take on the Szechuan classic Mapo Tofu, except this tofu dish comes with, of course, pork shoulder.
Image courtesy of Sneaky Pickle. Get your grub on.