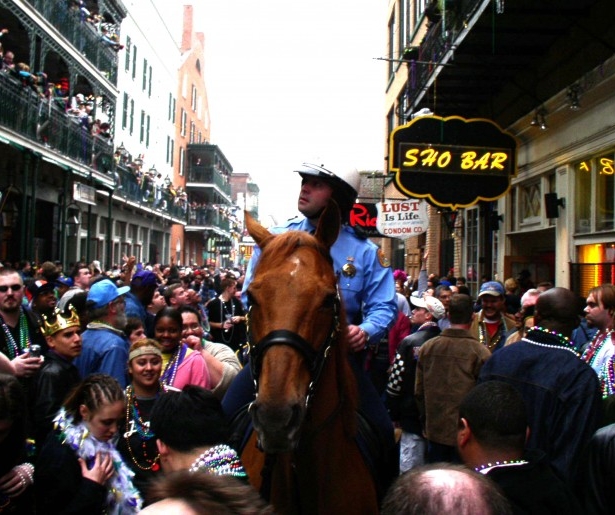 SHARE
There's a background scenery to Mardi Gras that we all take for granted, even as we're able to recognize the components immediately: beads, floats, purple and gold and green, etc. Add to that list of ingredients: members of the NOPD's mounted division, the cavalry cops who are almost always good natured about letting some drunk asshole pet their horses all while watching the crowds for any signs of trouble.
These guys are good at their job – the NOPD knows crowd control – and deserve some recognition. So head to the equestrian center at City Park (Harrison Avenue and Marconi Drive) for Horses, Hops & Cops. This is a family friendly party that lasts from 5-9pm; there's gonna be music courtesy of The Yat Pack and an appearance by the Budweiser Clydesdales.
Image courtesy of Wikimedia Commons.