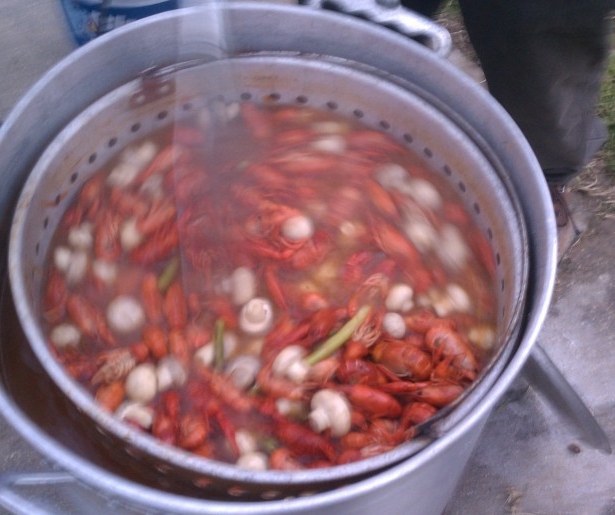 SHARE
Conventional Louisiana wisdom hols that you never eat crawfish with straight tails (because they were dead before the boil) and you salt the mudbugs before cooking (to purge their intestines).
Well, apparently Louisiana wisdom may be wrong, according to the Louisiana State University AgCenter.
From WWL: "Research at the LSU AgCenter showed that the degree of tail curl in cooked crawfish was not significantly different between crawfish alive at the time they were cooked and those that had been dead… prior to cooking," [Ray McClain, LSU AgCenter crawfish researcher at the Rice Research Station near Crowley] explained.
In addition:
"Research at the LSU AgCenter has shown that the addition of salt to the wash water provides no significant advantage in cleansing crawfish despite the numerous claims to the contrary," McClain insisted.
He says if you want to purge the crawfish, you have to set them aside with no food for an entire day.
"The only way to significantly reduce size and content of the intestinal tract is with a 12- to 24-hour freshwater purge, which is difficult and impractical for homeowners to do," McClain explained.
Although he went on to say you should wash crawfish for about 10 minutes before cooking to remove mud and debris.
And there you have it, folks. Eat a straight tailed crawfish. You'll likely get heckled off the table, but you've got science backing you up.