POSTED Fri. Mar 7, 2014
Five for the weekend.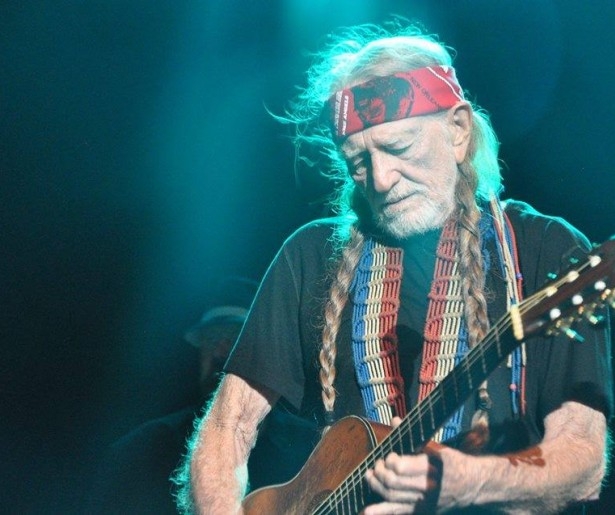 SHARE
We are betting you, like us, want to relax a little after Carnival. So here are some activities to ease you into the weekend.
1 Willie Nelson & Family
Want to unwind? Look, nothing says 'relaxed night' more than a night with Willie Nelson, right? (Don't make me elaborate on that statement). Everyone's favorite uncle (and his family, i.e. band) is playing at House of Blues on Mar 7 (Fri) at 8pm. Get tickets here. Image courtesy of Willie Nelson.
2 Mia Borders at Oak
If Uncle Willie and crew are still a little too much to digest after all the beads and parades, you can truly loosen up with some sumptuous soul at Oak Wine Bar on Friday. Songstress Mia Borders is bringing her rich vocals and chill-but-fierce arrangements to that soothing spot at 9pm on Mar 7. Image courtesy of Mia Borders.
3 Heatwave!
If you're looking to get some dancing on sans heavy beats and dub step drops, we recommend stepping into the Heatwave – a soul/funk/R&B/all-kinds-of-awesome party at neighborhood favorite, Twelve Mile Limit (they provided the image, by the way). DJs start spinning at 10pm on Mar 8 (Saturday).
4 Los Islenos Festival
Head to St Bernard parish to celebrate the area's Spanish heritage at the 39th Annual Los Islenos Festival on Mar 8 (Saturday). The Islenos constitute a rare enclave of descendants of settlers from the Canary Islands – another fascinating ingredient in the region's ethnic gumbo (or paella, as it were). The family friendly event lasts Saturday and Sunday at the "Los Islenos Heritage and Cultural Society": www.losislenos.org/ (which provided the above image) at 1357 Bayou Road.
5 Screw it. Early St Paddy's parade.
Remember when I told you the weekend should be relaxed? Ah, the hell with that. Let's get funky. Let's get dirty. Let's, for some reason, have a St Parick's Day parade the weekend before the actual St Patrick's Day parade. Because New Orleans. The Irish Club Practice Parade rolls from Markey's in the Bywater at 12pm on Mar 9 (Sunday). Expect corned beef, beer and brou-ha-ha.