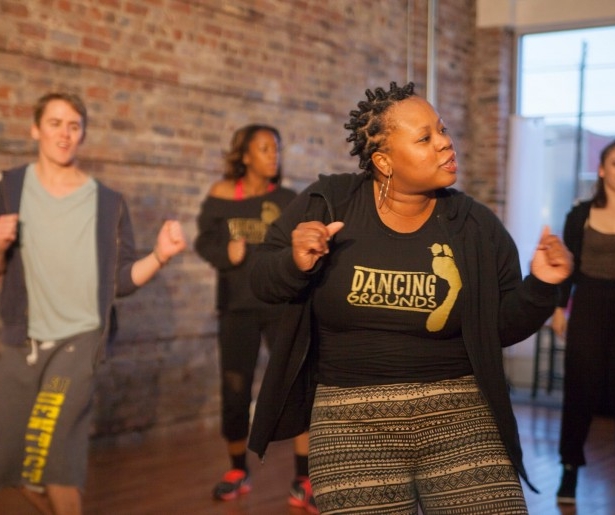 SHARE
Excellent news: after many months of build up, Dancing Grounds, a dance space and studio that provides a performance and education area to the community, is opening the doors to its permanent home at 3705 St Claude on Saturday, Mar 8. And of course, there's gonna be a party (at said location) to mark the occasion. And not just a party – it's gonna be an all day fete. Free dance classes are on offer from 10am-4pm, sampling the different courses that will be available to the community. A Second Line with the New Creations Brass Band will roll from 4:30-6pm along St Claude. Get a dose of live, local music from Alexis Marceaux (of Alexis & the Samurai) from 7:30-8:15pm. Which will all be followed by a night of live music, comedy and DJ RQ Away, who spins from 9-11pm.
So yeah: big block party, second line, free dance classes and a chance to welcome an important arts institution to the community. Winning all around.
Image courtesy of Dancing Grounds.