POSTED Mon. Mar 10, 2014
We take pictures: weekend of Mar 8-10 edition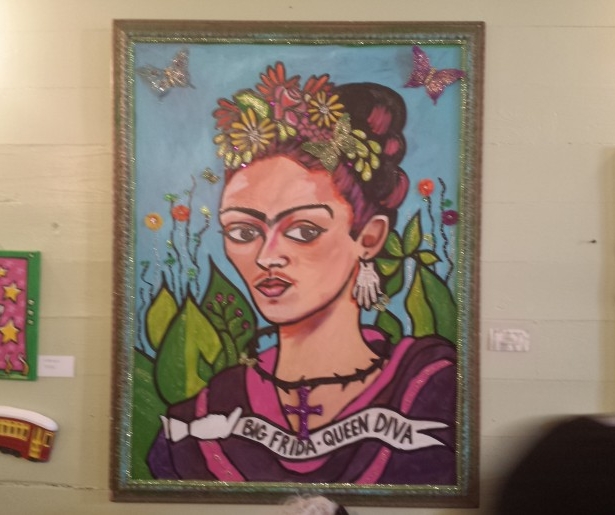 SHARE
Another good weekend passes in New Orleans – and we have some pictures to prove it.
1 Kale. Spotted.
After that mediocre New York Times travel piece on New Orleans and its supposed lack of kale, I somehow found the elusive green at Feelings Café in the Marigny.
2 You probably did not have a better meal than this.
Rice flour bao (a kind of crepe), fresh veggies, dipping sauce and the most perfectly char grilled Korean short ribs this side of Seoul. Found at Tan Dinh in Gretna (1705 Lafayette St), washed down with some lovely Jasmine iced tea.
3 Lower Garden District decor
A fence in the LGD that is a few parts post-Mardi Gras, and one slightly creepy head decoration away from being the sort of thing you spot at a disturbing murder scene in True Detective.
4 Pigs = cute.
This little…well, not so little bag of jowls and grunts was seen in a yard in the Bywater. Precariously close to The Joint, I might add…
5 The original Queen Diva?
Well played, artist who made this painting at Surrey's. Well played.
PS Surrey's is one of the best breakfast spots in the city, if you didn't know. Not just for clever art, but fantastic shrimp and grits, sausage gravy and bananas foster French Toast. There was a a king cake pancake special this weekend; good Lord. The above picture, by the way, is a the 1418 Magazine St location.