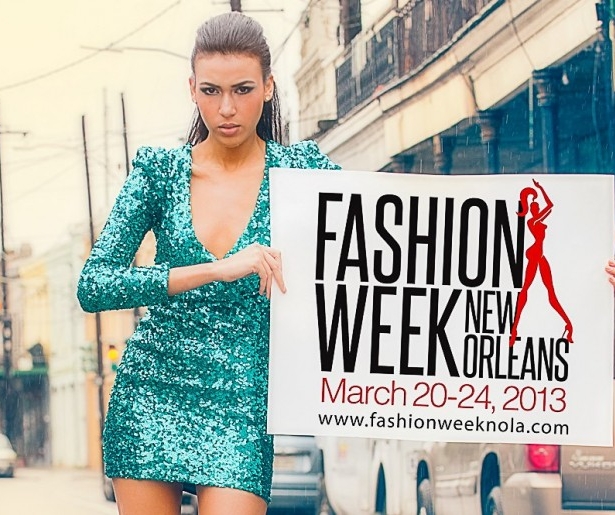 SHARE
Should you see some impeccably well dressed person walking around New Orleans over the next few days, well just say hello to me! I always like compliments.
I kid. I dress as well as a normcore kid who's feeling lazy, which is saying something. But if you live here, or if you're visiting New Orleans right now, you may notice some sartorial icons over the next few days, because it's Fashion Week New Orleans, baby.
Said week rolls from today until Saturday, Mar 22. A complete schedule of events can be found here highlights include some 50 runway shows, tonight's launch party at the Saint Hotel (not the Saint in the Lower Garden District. That's a very different kettle of fish) from 7-10pm, Wednesday's Top Design competition and Saturday's Fashion Awards Gala, held at the Joy Theater, from 7-9pm. In short, Sex & the City gets mashed through a season of America's Next Top Model (incidentally, two-time Fashion Week Nola model Victoria Henley has placed in the top 5 of that show) and decked out with a nice lashing of Southern charm and quintessentially New Orleans aesthetic.
Image courtesy of Fashion Week New Orleans.