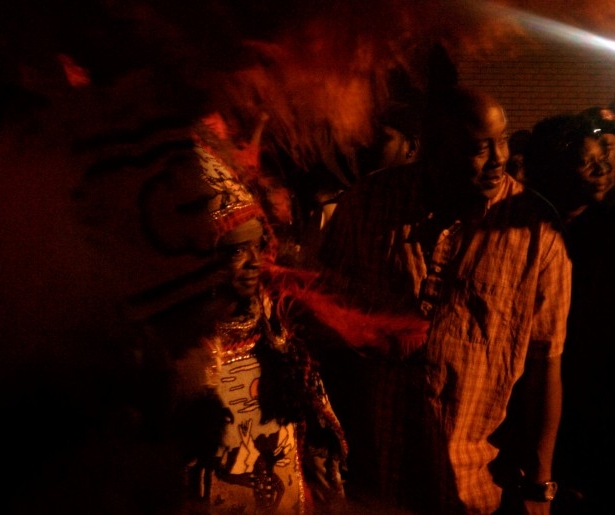 SHARE
We've mentioned before that Super Sunday – the Mardi Gras Indian gathering, as opposed to the football game day – is one of the most fascinating examples of public backstreet culture in New Orleans. It's occurring this Sunday at 11am, so take note. Just as powerful is St Joseph's Night, the annual evening convocation of the tribes. All things are more mysterious and cooler in the dark, and St Joseph's Night is no exception. The push and pull of competing tribes, the battle cries and drumming, the cigarette smoke and sweat – it can all make for a heady, powerful moment.
So where and when can you see Mardi Gras Indians? That's a somewhat fluid answer. The when is anywhere from sunset and on. The where encompasses a few areas. Tribes will be on the move, but downriver, your best bet is the Claiborne underpass (especially near St Bernard Ave) and St Claude Ave in the Lower 9th Ward; upriver, the tribes move between A.L. Davis park (Washington and LaSalle) and 2nd and Dryades. If I had to pick any one spot out of the above, it would be A.L. Davis. Look for the crowds in the above areas and you'll find the Indians.
If you'd like to participate in the festivities, follow our basic rules: don't push, don't shove, and don't get in the way of the advancing Indians. When you hear the chant say 'Get out the way,' take heed. Enjy the evening.