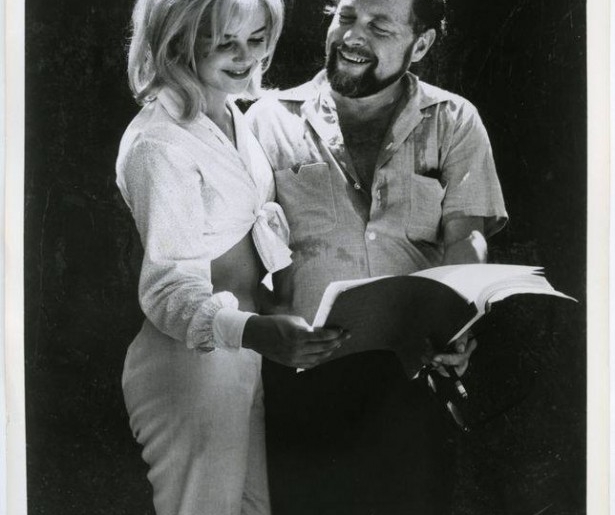 SHARE
The Tennessee Williams New Orleans Literary Festival (TWFest), the premier event of the city's literary calendar, kicks off today. From now until Mar 23, New Orleans will be all a-glut with authors, poets and those who love their letters. Take a look through the enormous (26 pages) program and consider purchasing a ticket; TWFest is a once a year chance to rub shoulders with the nation's leading literary lights.
With that said, New Orleans has always had a strong pull on writers. We're a city that has always catered to those of a bohemian bent, and the town has a natural draw for storytellers. Locals tend to have gift of gab, and New Orleans herself produces, as David Simon, one of the preeminent American storytellers of this generation might say, the moments that make stories worth telling.
Although the festival technically begins today, it reaches full swing during the weekend, from Friday until Sunday. Some of the highlights of this year's TWFest include:
Literary Walking Tours of the city, which depart from the Hotel Monteleone lobby at 10am and 2pm, Fri-Sun ($25).
A Literary Dance Party with author Victor LaValle, DJ Brice Nice and – wait for it – LIL DOOGIE straightouttheWestBankWhaaaaaat!!!! On Friday at 8pm at the Monteleone – $15 gets you in and gets you some drank.
Various theater performances at La Petit Theatre and the Southern Rep throughout the weekend – times vary, but shows will basically be going nonstop at one or both venues from 2-8pm on Friday, Saturday and Sunday.
Roll With It There are a lot of panels, lectures and discussions throughout TWFest, but this Roll With It, held on Sunday at 1pm at the Palm Court Jazz Café, sounds fascinating, as it will somehow integrate the art of local artist Willie Birch and the sounds of the Hot 8 Brass Band.
Literary Late night On Saturday, at 8pm in the Monteleone's Queen Anne Ballroom, there will be a discussion of Elmore Leonard: author, screenwriter and master of the picaresque, dark humor, true crime and Lord knows how many other genres.
Even Later Literary Late Night An adults only performance of Through the Looking Glass by local burlesque troupes at One-Eyed Jack's at 11:30pm. Yeah you right.
The Stanley and Stella Shouting Contest Last, but certainly not least: at 4:15pm on Sunday, on Jackson Square, competitors will don their best Stella and Stanley outfits and re-enact this classic scene from A Streetcar Named Desire. Get there early if you want to see the fun; this one gets crowded.
Image courtesy of TWFest