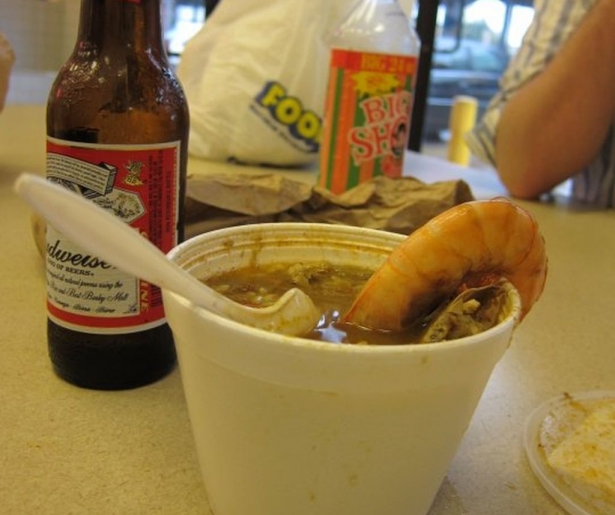 SHARE
If you haven't already read it, give Richard Campanella's excellent article Gentrification And Its Discontents: Notes From New Orleans a read (his books on New Orleans' human and spatial geography, Geographies of New Orleans and Bienville's Dilemma, are also wonderful).
Gentrification And Its Discontents addresses the subject of its title matter in that most rapidly evolving of neighborhoods, the Bywater. Yes, there is a line where Campanella calls the Upper 9th the Williamsburg of the South (to be fair, he is saying others have labeled the area as such), and while this caused me to cringe a little, the rest of the piece is brilliant. Of particular poignancy was the section sub-headed "Localvores in a Kiddie Wilderness." Here, Campanella warns that the rising cost of housing in the Bywater, combined with a paucity of public schools that wealthy parents would consider sending their children to, may ultimately result in a lack of young families in the neighborhood. When artists can't afford local historic homes that top $300,000 and families don't want to buy them for lack of schools, a once living neighborhood becomes a museum piece.
There is another alternative: the area gets flooded with dual-income, no-kids residents, in which case it becomes an extension of the French Quarter. I'm not sure I'm crazy about this option. The Bywater gentrifying class aren't generally the kind of folks who want to move to the North Shore for better schools, so here's hoping, as young artists become thirtysomethings who may desire children, that the weight of demand for better infrastructure and education makes the area appealing for families.
A kind of funny but ultimately depressing online debate on Bywater gentrification can be found in the comments under Gambit's review of Booty's, a relatively new Bywater restaurant with a menu that focuses of international street food. Booty's, with its focus on small plates and a global menu and mixologist-caliber cocktails, is almost painfully New Bywater. I haven't eaten there; I've heard one bad review of the food and three good ones.
But the comment thread debate over the restaurant eschewed any mention of the food for New vs Old Bywater. Both sides came out looking like assholes. On the gentrification side:
I'm especially partial to the Banh Mi, it's even better than the ones at Love Lost Loung[sic], and a wiser option than trekking to the wastelands of New Orelans[sic] East or the West Bank where the locals go to shops with questionable hygiene for mystery meat. This is also a really good place for networking, you'll find many members of the creative class sharing ideas about revitalizing the city. Though the establishment caters to a mixed clientel[sic]; you will find many lower income residents of the nearby Art Lofts, there are also quality people from the Rice Mills and some of the other condominiums in the French quarter and Marigny. During my last visit I met a transgender performance artist from Japan who gave me a terrific idea for my latest grant proposal. I'll be catching her show next week in Buenos Aires. But when I'm back in town, I'll be at booty's for a cocktail!
I'm still wondering if this is a real person, or a secretly pissed off native impersonating the most hyperbolic wanker of a transplant imaginable. From comparing 'lower income residents' to nearby 'quality people from the Rice Mills' (clearly the lower income folks can't be quality) to experience-dropping a 'transgender performance artist from Japan' to bragging-without-bragging-but-really-bragging they'll be in Buenos Aires next week (but then they'll be back! Damn).
Oh, and they prefer 'networking' to Banh Mi on the West Bank. If you prefer 'networking', that false, forced attempt at genuine interaction clouded by the ever-looming specter of naked ambition, preferable to anything other than a flu, and especially delicious, made-by-Vietnamese rather than some guys from Seattle, Banh Mi, then you are just an awful human being. That line in particular was why I'm still not sure if this person is real. I thought it was a hallmark of hipster types to prefer the authentic, made-by-another-ethnicity to the watered-down-Western version of Western food. Then I ask myself: why am I being so forgiving of a jerk hipster?
Especially after I read this next comment, also from the gentrification side:
I, for one, embrace the charm and au courant edge of Booty's blogstaurant theme. I absolutely want twitter updates as my food is prepared. I do not want to eat a steaming pile of disgusting fried "local fare" That's why the locals down here are so slow, no nutrition! I want to dine in a place that caters to the New Orleans that I am proud of rebuilding, without dirty people and folksy idiocy. The new face of New Orleans is made up of creative, grad school educated, people of taste
Thank you. You are the new Upper Class Twit of the Year. You want twitter updates over fried food? Then you are a supercilious ass. I read this and almost burned my graduate degree.
Those jerk comments almost justified this response, which has too many [sics] for me to handle, so I'm presenting it as is:
Wtf??? srsly BOOTYS?? Who da hell gonna eat sumthin at a place called after a butthe? Str8 up NASTY to me.and shutup to these stupid Coments you go home now we just FINE rite here with our fried shimp fool
Of course, the above comes off as a negative exaggeration of a local, as much as the previous commenters were clichés of transplants. I'll leave it at this: you can want new food in New Orleans without dumping on New Orleans. If you don't like the people here, or are so thoughtlessly dismissive of them, go somewhere else. That said, to the natives: not every new person in New Orleans is like those commenters. Lots of us love fried shrimp (I prefer Cajun Seafood). The internets, especially comment boards, attracts the worst in human nature.
Moral of the story: the Bywater needs families. And I'm still willing to give Booty's a shot. Like I said, I love the fried shrimp at Cajun Seafood, and it's made by another group of transplants: Vietnamese. Strong proof that you can be a newcomer here and still do right by this city.
Cajun Seafood photo by Adam Karlin
Booty's photo by Booty's