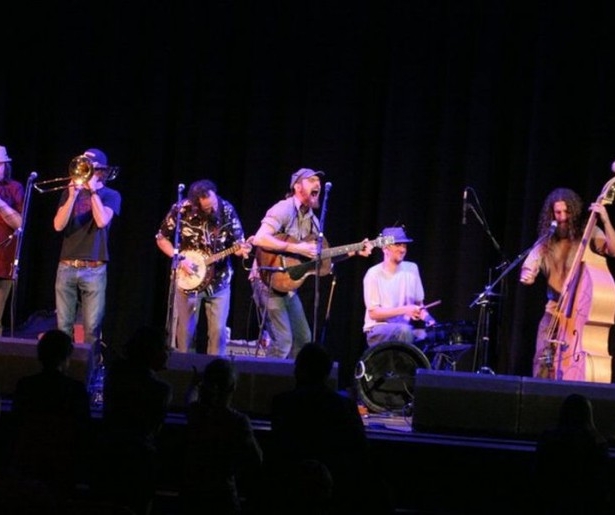 SHARE
Ever listened to Carrie Nation & the Speakeasy They're what happens when brass, punk and bluegrass have an illicit affair in the back of a tattoo parlor. And they're playing for free at Siberia (2227 St Claude) tonight at 6pm, along with Michael James and his Lonesome, Dirty Rotten Snake in the Grass, and DJ Pasta. If I were looking to spend money on nothing but beer, and possibly pierogi, and get good music out of the deal, that's where I'd head tonight.
If you're in a movie kind of mood, catch a screening of Hide Your Smiling Faces (trailer above) this evening at 7:30pm at Zeitgeist (1618 Oretha Castle Haley). The w of the inner National Association of Film Critics Award for Best Film Still Awaiting Distribution, the film is a self-described ' atmospheric exploration of rural American life through the often distorted lens of youth.' I personally think it looks like a moodier version of Stand By Me. Find out for yourself tonight; tickets are $10 at the door.
Photo courtesy of Carrie Nation & the Speakeasy.