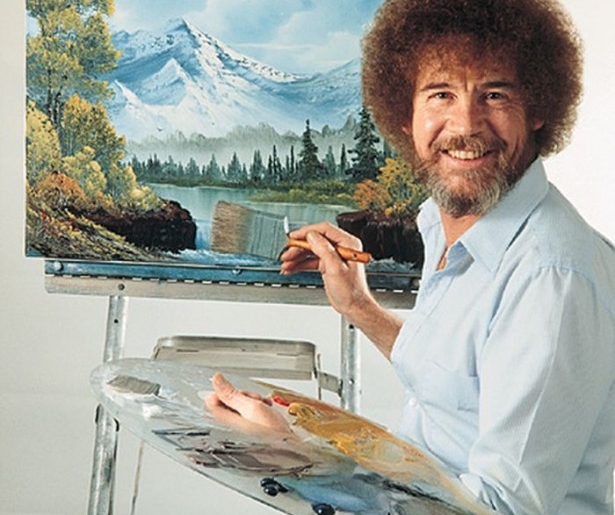 SHARE
Bob Ross is notable for many things: making painting accessible to Middle America, happy trees, his ginormous white-fro.
It is the latter feature that Freret St outpost Gasa Gasa is choosing to focus on with their Bob Ross Afro Party, which kicks off tonight at 8pm.
It is free. It goes till 11pm. The music shall be fine. And pretty people will be wearing afro wigs. You know what makes that cute special someone at the bar ten times more imminently approachable? An afro wig. You can't be intimidated by someone with an afro wig!
Get out there and paint some happy little trees, by which I mean, dance and have fun on Freret.
Image courtesy of Wikipedia.