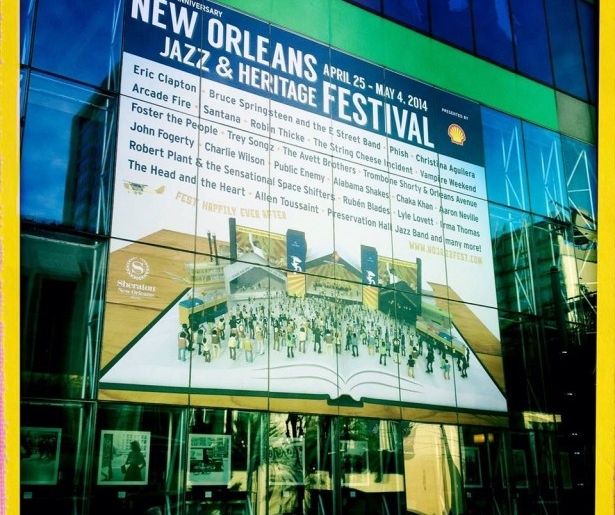 SHARE
Does the following question make sense to you?
"If I go see Sasha Masakowski at 2:30 at Lagniappe, will I catch enough of her set to justify leaving at 3:15 for the last half of Shamar Allen at Congo Square, and will I then have enough time between 3:50 and 4:15 to get some food before Dee-1 starts?"
If the above reads like a valid concern, and not the ramblings of a lunatic who covers his walls in the sort of scrawled ink threats you'd expect to see on True Detective, you're probably ready to pour over the Jazz Fest cubes that have just been released by the Jazz & Heritage Foundation.
The 'cubes' – a New Orleans nickname for what the rest of the world calls a 'schedule' – are not, as you may expect, some geometry teacher's means of making sense of the musical universe, although I guess they are sort of that, in the sense that they provide a roadmap for figuring out how to navigate the literal hundreds of acts that mark Jazz Fest.
You can make a personalized Jazz Fest schedule here. otherwise, jaunt over to nola.com for a printable version.
Image courtesy of The New Orleans Jazz & Heritage Foundation.