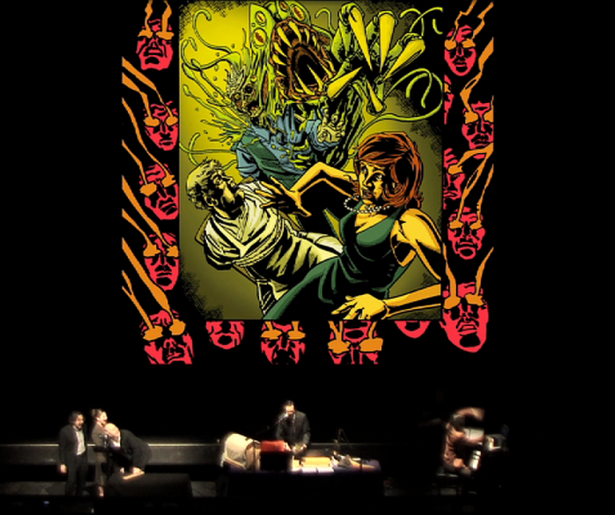 SHARE
This sounds cool.
What do you get when you mix live action theater, a graphic novel, three voice actors, a keyboardist and over a thousand hand drawn comic book illustrations blasted over a wall in the Contemporary Arts Center?
I have no stinking idea. But it's called The Intergalactic Nemesis and it's playing at the CAC this weekend and I must go because this sounds amazesauce. And look – honestly, I am not sure what to expect from this show. It sounds genuinely kind of weird. But it also sounds really fun and enjoyable, and while there is a somewhat hefty cost of admission ($35), I'm willing to pay the way because you better believe my interest is piqued.
Shows are at 7:30pm on Fri and Sat. Hope to see you there, enjoying live action interactive comic book, and yes, the mere act of typing that sent a shiver up my spine.
Image courtesy of the CAC and The Intergalactic Nemesis.