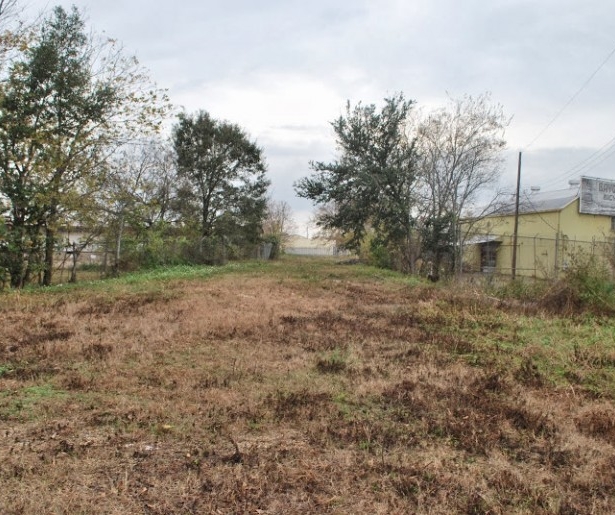 SHARE
For years, The Lafitte Greenway has been a promised green lung for the city of New Orleans. The project is designed to provide breathing space, park land, rain gardens and recreation grounds, all in the form of a traversable corridor that runs between City Park and Armstrong Park.
Ground was finally broken on the project earlier this week, but there's still a long ways to go. The 2.6 mile route, which hugs a former rail corridor (itself a former shipping lane), has only entered its first phase, and even that segment of the park is not scheduled for completion until late winter of 2015. Drive along the proposed route and there are places where it's tough to envision a safe spot for pedestrians, let alone a child-friendly play space.
But that's what the city intends to provide residents whose homes stretch from the Treme to Mid-City. This first phase of the project has a $9.1 million price tag, which will (hopefully) buy landscaping, a bike path, lighting and ball fields near the Lafitte housing development. With that sad, the city has yet to determine who will manage the park and provide security; similar concerns delayed the Crescent Park for months.
Still, work has at least begun. A la the First Transcontinental Railroad, albeit at an Orleans Parish scale, two teams of workers – one on Claiborne, the other on Broad – will be laying out and connecting the first phase of the greenway.
Above image of land near Bayou Bicycles that will become part of the Greenway courtesy of Friends of Lafitte Corridor.